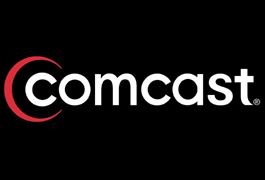 Comcast says their up and coming Xi4 set-top-box will support 4k video on UHD TV sets. Movie titles will be limited at first, as with most 4k content, starting with titles made for IMAX and large screen theaters such as The Ultimate Wave Tahiti, Antarctica, Rocky Mountain Express, Fighter Pilot and Dinosaurs: Giants of Patagonia.
However, current seasons of TV shows such as Syfy's Defiance, USA's Playing House, Satisfaction, and Suits, as well as original programming from STARZ like Outlander and Power will be available on the 4k platform.
And, customers on the enhanced X1 platform will be able to create "unlimited virtual 4K linear channels" with the creation of personalized playlists from the Xfinity in UHD library.
According to Comcast's press release, the new 4k set-top-box will be available later this year.
The MSO has also promised the next version of the box, named the the Xi5, will support HDR video and is expected to launch in 2015.