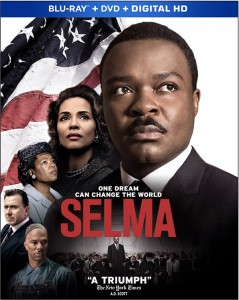 Selma is a film about Dr. Martin Luther King Jr. and how he led the historic march from Selma to Montgomery to help secure the Voting Rights Act of 1965. Last month, Paramount Home Media announced they would be shipping a copy of the educational film to every high school in the US, including private schools, but you can own a copy of Selma on Blu-ray Disc or DVD starting today. The two-disc Blu-ray edition also includes a Digital HD copy.
---
Warner Home Video is celebrating 25 years since the release of the six-time Oscar-nominated Goodfellas with a new digitally remastered version of the film from a 4k scan. The 2-disc combo features an all-new documentary with director Martin Scorsese, several featurettes, theatrical trailer, two audio commentaries with the feature film: Cast and Crew Cop & Crook, and a Digital HD copy redeemable with UltraViolet. There's also a 36-page Photo Book that explores the influence of the film along with a letter from Scorsese.
---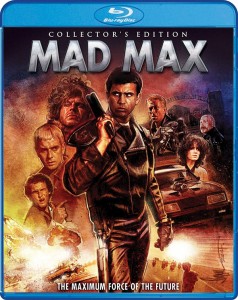 In anticipation of the upcoming Mad Max-franchise film Mad Max: Fury Road, Shout! Factory has released an all-new Collector's Edition of the original 1979 film. The edition includes new interviews with cast and crew, audio commentary, several featurettes, original trailers, photo galleries, and optional original Australian English audio track. Unfortunately, the Collector's Edition does not include a Digital HD copy, something that would make this release a must-buy this week.
---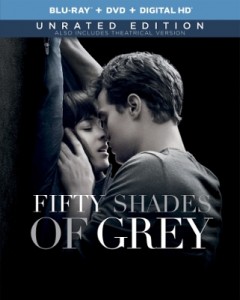 And, the global phenomenon that is Fifty Shades of Grey will release to an Unrated Edition this week. But the edition will not hit stores today with other new releases, but instead on Friday May 8th. The Blu-ray edition includes an exclusive alternate ending and exclusive featurettes, and a Digital HD copy redeemable with UltraViolet or iTunes. Both the Blu-ray and DVD also include the bonus features "Behind the Shades," "The World of Fifty Shades of Grey: Friends and Family." The film was released a week early to Digital HD format.
---
New Blu-ray & Digital HD releases May 5th, 2015
Selma (Blu-ray, DVD, Digital HD)
Goodfellas (Blu-ray, Digital HD)
Fifty Shades of Grey (Blu-ray, DVD, Digital HD)
Mad Max (1979)
Black Sea (Blu-ray, DVD, Digital HD)
3 Games to Glory IV – The New England Patriots
1941 (1979)
Black or White (Blu-ray, Digital HD)
Ladyhawke – Warner Archive Collection (1985)
Duel
Mr. Turner
Masters of Sex: Season 2
WWE: WrestleMania 31
The Last 5 Years
Munich
Always (1989)
Muv-Luv Alternative: Total Eclipse 2
Adventures of Ford Fairlane
Always (1989)
Lost River 
The Sugerland Express (1974)
Masterpiece: Mr. Selfridge – Season 3