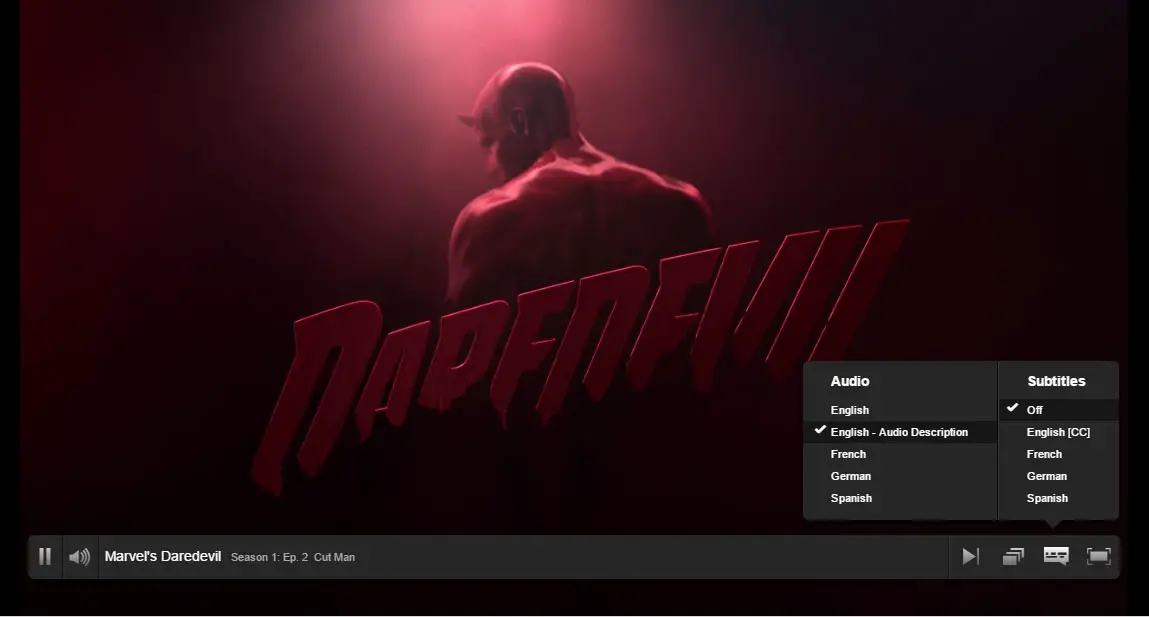 Netflix has launched new accessibility options for the visually impaired, starting with the original series Marvel's Daredevil. The new option lets customers select a descriptive audio track that describes what is happening on-screen, such as environment, actions, expressions, what characters are wearing, and other visual descriptions.
Other titles that will have audio description in the coming weeks include House of Cards, Marco Polo, Orange is the New Black, and Tina Fey's Unbreakable Kimmy Schmidt. Netflix says that in the future they expect other major original titles to have the audio descriptions.
To hear the narrated audio track, click on the Audio/Subtitles icon in the lower right of the video player. There, users can choose the "English – Audio Description" option.
Right now, the visually impaired may need help selecting the audio description option. And, maybe Netflix will consider making the audio layer a preference that can be set in the user settings.