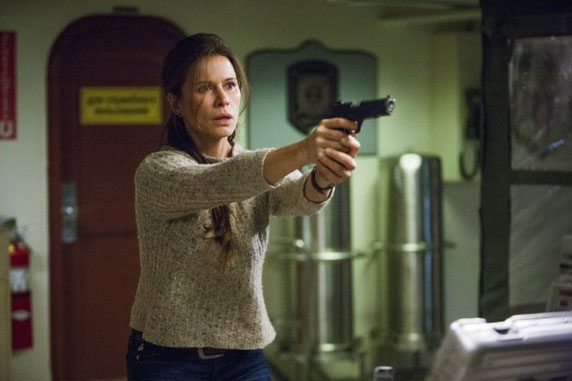 Season One of the TNT series The Last Ship is now streaming exclusively on Hulu Plus, giving subscribers a chance to catch up on any missed episodes or get a refresh of the story before the second season premieres this summer on June 21st.
The Michael Bay-produced show follows the crew of a Navy destroyer ship after a global catastrophe almost annihilates humanity. The series stars  Eric Dane (Grey's Anatomy), Rhona Mitra (Shooter), and Adam Baldwin (Full Metal Jacket).
Hulu announced a new deal with Turner Broadcasting that includes exclusive streaming of all the the first season's episodes on-demand. Hulu will be the exclusive home of The Last Ship, and will make past episodes available prior to the launch of a new season.
Hulu Plus subscriptions cost $7.99 per month and provide unlimited streaming of all content with limited advertising. Hulu is currently offering a free month trial of the service for new customers only.