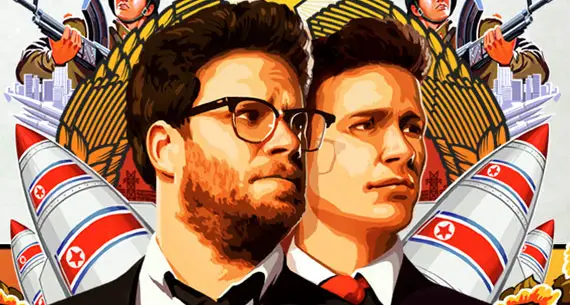 In their 2014 fourth quarter letter to shareholders, Netflix announced plans to stream the controversial comedy The Interview starting this Saturday, January 24th to members in the United States and Canada. This will be one of the quickest turnaround times for a major theatrical release (or at least what was planned to be a major release) to end up on Netflix. Typically, it can be months before a major film is available to stream at no extra charge to members. The Interview will be offered just thirty days after releasing to select theaters and through online video distributors.
In the letter, Netflix also promised their first original feature film Crouching Tiger, Hidden Dragon II: The Green Destiny will premiere August 26th, 2015 across all markets. And, Netflix expects the film to also premiere the same day in select IMAX theaters. The sequel to the four-time Oscar-winning film Crouching Tiger, Hidden Dragon is currently in post production.
In addition, the company also announced they would soon be offering titles in High Dynamic Range (HDR) video for TVs that will support the technology that offers higher contrast, more realistic images.