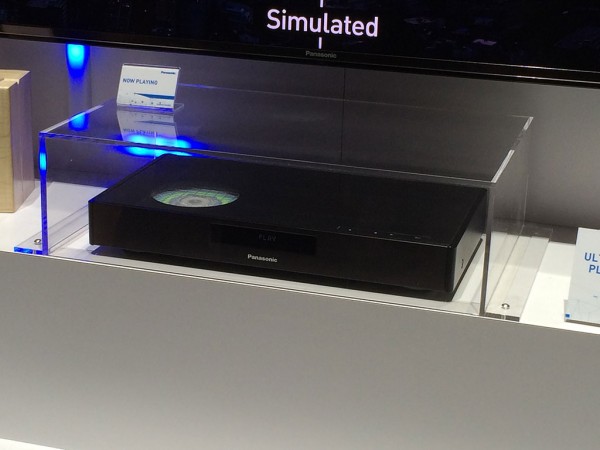 At CES, Panasonic is showing a prototype Blu-ray Disc player that will be capable of playing 4k BDs when the disc format is expected to be released later this year. The player will support bitrates up 100Mbps, wide color range with Rec.2020, HDMI 1.2 and HDMI 2.0, and will be backward compatible (thankfully), with current 1920×1080 Blu-ray Discs.
Blu-ray Disc Association chairman Victor Matsuda also revealed at CES what the brand name would be for the next generation Blu-ray Discs: Ultra HD Blu-ray, which will include a mandatory open HDR specification.
Matsuda said The Blu-Ray Disc Association (BDA) would be working with the UHD Alliance on the new 4k standard. He also stated he wouldn't be surprised to see 4k Blu-ray Discs in production and on shelves by the end of this year.
The UHD Alliance includes founding members DirecTV, Dolby, LG Electronics, Netflix, Panasonic, Samsung, Sharp, Sony, Walt Disney, Twentieth Century Fox and Warner Bros. Entertainment.
It's been a year and a half since Panasonic and Sony announced they would be partnering on a next-gen 300GB disc to hold 4k movies.
Although one may speculate that by the time 4k discs arrive most consumers will be hesitant to invest in physical media.