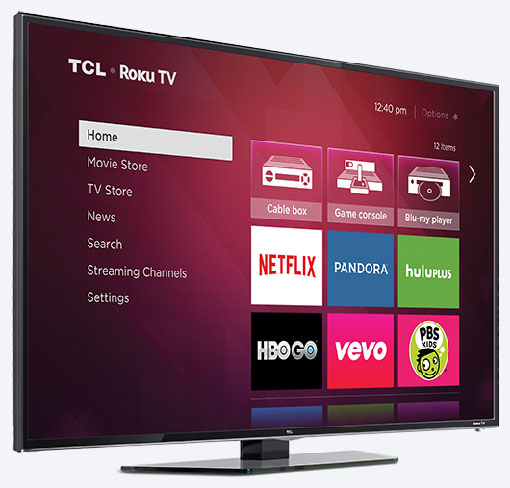 Roku says they are partnering with electronics manufacturer TCL to develop new TCL Roku TVs that support 4k content. TCL Roku TVs run on the Roku platform and incorporate a personalized home screen, search, and access to streaming channels as well as linear TV. The platform also lets users control the TV with their mobile device using the Roku remote control app, and cast photos, videos and music to the TV set. 
Roku Chief Executive Officer Anthony Wood stated the company is "bullish on 4K," with the belief that "streaming will be instrumental in its adoption." 
Currently available TCL Roku TVs range in screen size from 32 to 55-inches, with resolution up to 1920 x 1080p.
The company also announced they are working with Netflix to deliver 4k video through the Roku platform.
"As one of the first streaming services to offer 4K Ultra HD content to our customers, it's important for Netflix to work closely with partners like Roku to give consumers more streaming options," said Neil Hunt, chief product officer of Netflix.