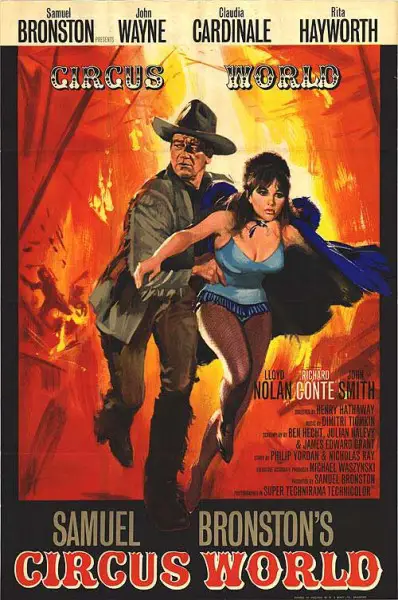 Here's something you don't see every day. DirecTV and The Weinstein Company's Harvey Weinstein have partnered to bring two classic films to DirecTV on demand in January. El Cid (1961) starring Charlton Heston and Sophia Loren, and Circus World (1964) starring John Wayne and Rita Hayworth, will be offered on DIRECTV CINEMA for the entire month. 
Weinstein digitally remastered both films that will premiere exclusively on DirecTV for the first time in over fifty years. El Cid and Circus World will be available in HD (1080p) for $6.99, or SD quality for $5.99. 
Both films are Golden Globe award winners. El Cid won a Golden Globe and was also nominated for Best Motion Picture – Drama, Best Motion Picture Director, and Best Motion Picture Score. The film was also nominated for three Oscars, including Best Art Direction, Best Music, Original Song, and Best Music, Scoring of a Dramatic or Comedy Picture.
Circus World won a Golden Globe for Best Song in a Motion Picture, and was nominated for Best Motion Picture Actress in a Drama (Rita Hayworth).
"It's an honor to be partnering with Mike White and the team at DIRECTV on such prestigious re-releases. I'm a DIRECTV subscriber myself, and I love it.," said TWC co-chairman Harvey Weinstein.
"DIRECTV CINEMA delivers a unique film experience that can't be found anywhere else, and we are thrilled to continue that tradition by bringing film fans a piece of movie history that showcases iconic Hollywood stars in an amazing picture quality that they have never been seen in before," said Michael White, DIRECTV chairman, president and CEO.