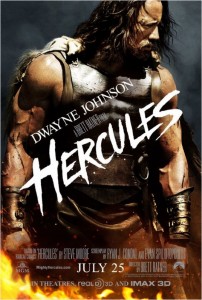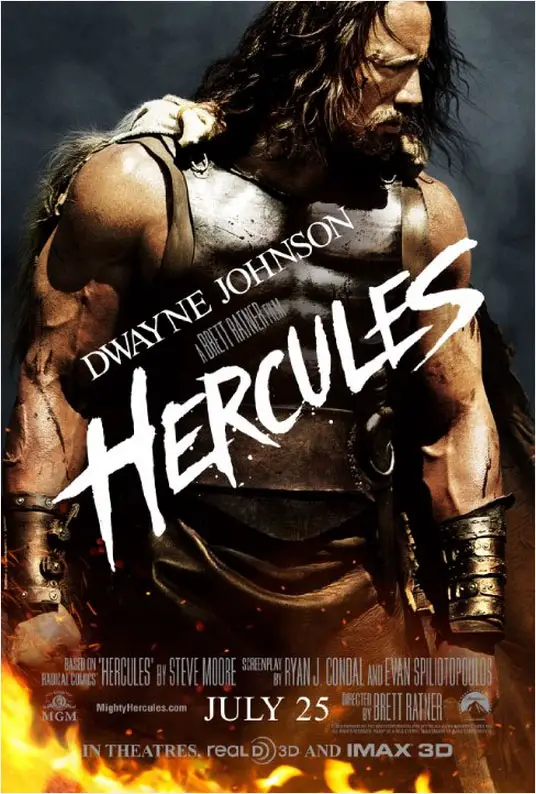 Paramount Pictures and MGM have released an extended cut of the summer blockbuster Hercules to Digital HD format. Typically, extended editions are only offered in Blu-ray Disc format. But we're seeing this more and more in digital formats as well. The extended version, with additional footage not shown in theaters, is available from several digital video services including Amazon Instant Video, Apple iTunes, and Vudu.
iTunes appears to be offering the most value. The film is priced at $19.99 (HD) and also includes online access to iTunes Extras for this title. The online extras add up to over an hour of bonus content including production featurettes, a look at the special effects used in the film, 15 deleted and extended scenes, and an alternate ending. Apple's iTunes HD format can be streamed in 720p or 1080p, or downloaded in 1080p.
Keep in mind the digital purchase of this film (from any service) requires your computer and display support HDCP copy protection. The iTunes Extras mentioned above require at least iOS 8, Apple TV 6.2, and iTunes 11.3 on Mac OS X or 10.9.3 on Windows 7.
Hercules on Blu-ray, Blu-ray 3D, and DVD will release November 4, 2014.