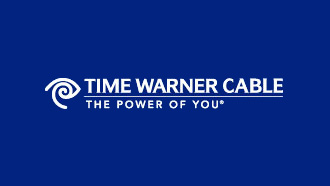 The new Enhanced DVR service rolls out first for New York City and Los Angeles customers. 
Time Warner Cable has announced roll-out of their new Enhanced DVR service that has the ability to record six shows at once via the DVR's six tuners. And, the recordings can be accessed by up to four HD set-top boxes connected to separate TVs throughout a home network. The Enhanced DVR service is first available for customers in TWC's Los Angeles and New York City markets.
Customers with the Enhanced DVR can record up to 150 hours of high-definition (HD) programming on the set-top box's 1TB hard drive — which for some customers is six-times the amount of storage capacity they currently have. The new DVR (with model name Arris DCX 3600 confirmed by Multichannel) supports video up to 1080p (60fps), 3D programming, and audio in both Dolby Digital and Dolby Digital Plus.
TWC says customers in New York City and Los Angeles will also have access to internet speeds up to 300 Mbps, as well as up to 39,000 hours of On Demand options. And, the company's press release claims the new service will offer more HD channels than any local provider.
TWC's network improvements have extended also to Austin, TX, and in 2015 the enhancements will be rolled out in Charlotte, N.C., Dallas; Hawaii; Kansas City; Raleigh, N.C.; San Antonio and San Diego.
Source: Time Warner Cable