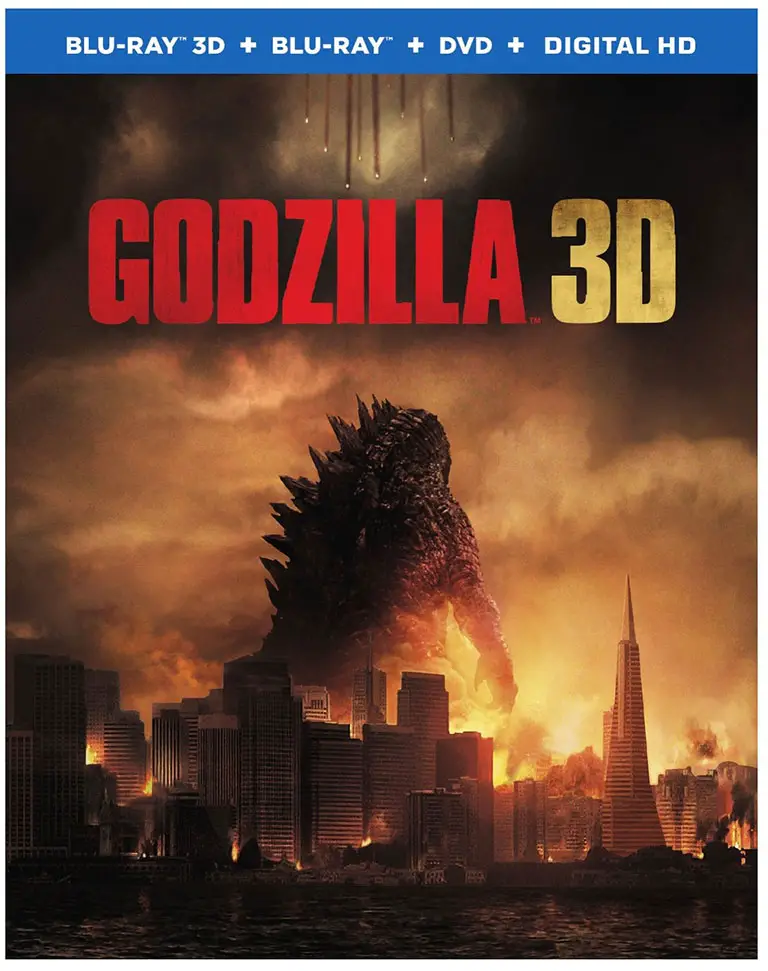 Warner Bros.' Godzilla (2014) will hit stores Tuesday, September 16 on Blu-ray, Disc, and On Demand. Previously released to Digital HD, the disc editions include bonus material such as the featurettes "Operation: Lucky Dragon," "Monarch: The M.U.T.O. File," "The Godzilla Revelation," and "Godzilla: Force of Nature" among other extras. All disc editions also include a license code to download a digital copy of Godzilla via UltraViolet — even the 2-Disc Special Edition DVD. Just keep in mind the DVD purchase will only provide a standard resolution digital copy.
Blu-ray variations of Godzilla include a 3-Disc Blu-ray 3D edition, 2-Disc Blu-ray edition, and 2-Disc Limited Edition Godzilla MetalPak packaging with a "Press Hear" button that plays Godzilla's roar. The high-definition discs feature DTS-HD Master Audio 7.1 surround sound underscoring 1080p video at 2.40:1 widescreen aspect ratio. All Blu-ray editions also include DVD copies of the film.
Directed by Gareth Edwards (Monsters), Godzilla stars Ken Watanabe, Aaron Taylor-Johnson and Elizabeth Olsen. The film was made on a $160 million budget and earned $93 million in the U.S. during opening weekend.