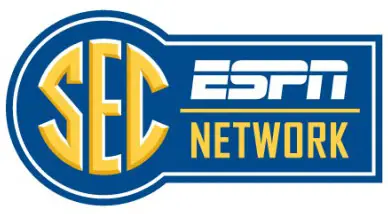 The launch of ESPN's SEC Network is just days away, and as we near August 14 we're starting to get word of channel locations for SEC through various providers. Today, Dish announced SEC Network will be found on Channel 404. Customers who subscribe to America's Top 120+ service or higher tier package will get SEC Network, as well as Longhorn Network, at no additional charge.
Based in Charlotte, North Carolina, SEC Network is the official network of the Southeastern Conference. The network's coverage of college football this season will begin with a bang on August 28, when SEC airs both the Texas A&M vs. South Carolina and Temple vs. Vanderbilt games. In total, SEC Network plans to air 45 Southeastern Conference football games. Additional sports programming on SEC Network will include 100 men's basketball games, 60 women's basketball games, and 75 baseball games throughout the year.
"Saturday is the new Sunday and DISH is proud to deliver the best in college sports with SEC Network, Pac-12 Networks, Big Ten Network and Longhorn Network," said Joseph P. Clayton, DISH President and CEO.