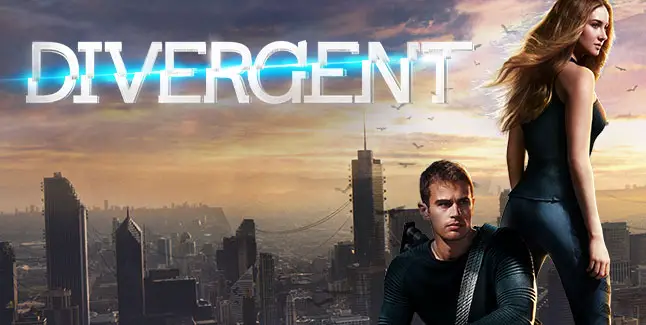 Lionsgate's hit film Divergent is available to purchase in digital format two weeks before the movie hits Blu-ray Disc, DVD, On Demand and other rental options on August 5. You can get Divergent in Digital HD format from a large selection of online stores including iTunes, Amazon Instant Video, Cinema Now, Google Play, and Vudu. But who is offering the best deal on the digital title?
We found the cheapest place to buy Divergent in HD quality right now is through Verizon FiOS On Demand where the movie is available in either HD or SD for $17.99. Verizon is not that much cheaper than other distributors though. Target Ticket and Xbox Video have Divergent for $18.99, while everyone else is selling it for $19.99. The most expensive place to buy Divergent is Best Buy's CinemaNow, where it's selling for $22 (HD).
Here is a price comparison to help you to decide where to buy. For those of you building up your UltraViolet collection, UV-supporting digital services include Target, Walmart's Vudu, and Best Buy's Cinema Now.
"Divergent" Digital HD and On Demand Prices*
Apple iTunes $19.99 (HD) $14.99 (SD)
Amazon Instant Video $19.99 (HD) $14.99 (SD)
Best Buy Cinema Now $22 (HD)
Google Play $19.99 (HD) $12.99 (SD)
Target Ticket $18.99 (HD) $14.99 (SD)
Vudu $19.99 (HD or HDX) $14.99 (SD)
Verizon FiOS On Demand $17.99 (HD) $17.99 (SD)
Xfinity On Demand $20.99 (HD) $17.99 (SD)
Sony Entertainment Network $19.99 (HD) $14.99 (SD)
Xbox Video $18.99 (HD) $14.99 (SD)
*At time of article publication.