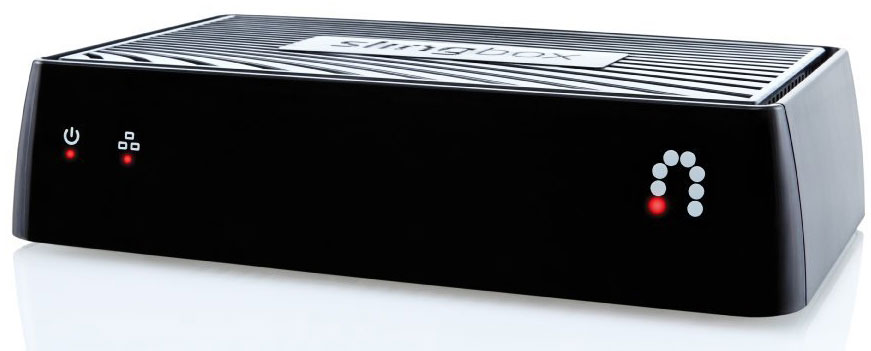 Sling Media's new Slingbox M1 is now available online and in retail stores for $149.99. The M1 allows owners to watch TV and recorded shows on PCs, tablets and phones practically anywhere over Wi-Fi, 3G and 4G cellular networks, without geographical restrictions or a monthly charge. The device supports dual-band 2.4/5Ghz Wi-Fi (or wired Ethernet), and adds the ability to watch on a second TV anywhere with Apple TV or Roku media players.
Service to and from the M1 (see pic below) include In/Out RCA and composite video, Ethernet, IR, WPS and AC connections. The Slingbox M1 officially released to consumers on July 20 and is the most affordable Slingbox to date.
Supporting TV service providers include AT&T U-verse, Bright House Networks, Cablevision, Charter, Comcast Xfinity, Cox, DirecTV, Dish, Time Warner, and Verizon FiOs, and others.
In addition, Sling Media introduced their new SlingTV product. With same hardware as Slingbox 500, SlingTV will provide a better Smart TV experience including a new on-screen TV main menu and soft remote built into Slingplayer apps for iPhone and Android devices. A gallery view gives users an easier to use interface with the ability to filter programming, and a details view provides more info about what you're watching. Existing Slingbox 500 users will get a free software update in August that adds SlingTV features upon the new product's launch.