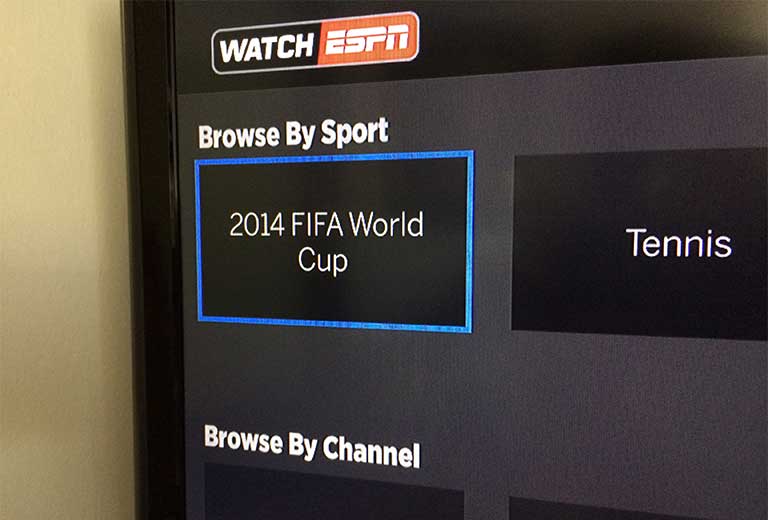 It was great while it lasted, because DirecTV subscribers don't have access to WatchESPN. So, those of us with a Roku media player were able to watch the World Cup matches on the ESPN3 feed without authentication. But that all ended this morning, when ESPN apparently moved the World Cup matches to ESPN and ESPN2, and each of those channels require authentication via a TV service provider. Unfortunately, DirecTV subscribers cannot authenticate any of the WatchESPN platforms.
Those of you streaming WatchESPN may have also noticed considerable lag time this morning, no doubt the result of high demand for the U.S. vs. Germany match. Loading the WatchESPN app, selecting channels, and stream quality has greatly diminished this morning compared to previous days. Today, if possible, your best bet may be to watch the World Cup match on traditional broadcast television, or stream audio via the ESPN radio app.
Or, anyone can stream the World Cup matches from Spanish-language network Univision. You'll probably have to watch a commercial before the action starts, but the match is nicely streaming via the internet.