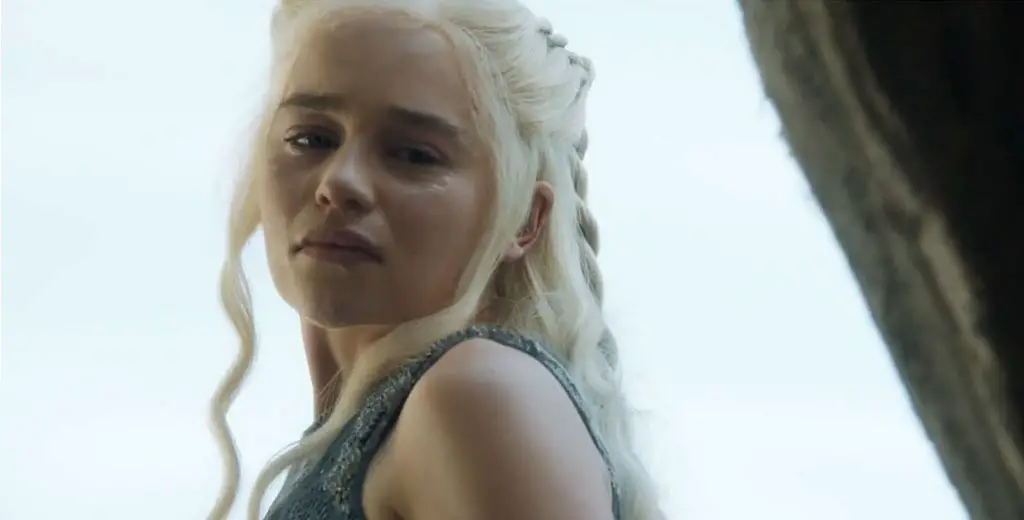 Sunday marks the final episode in a whirlwind season for HBO and Game of Thrones. The show has quickly become HBO's flagship series, earning the kind of viewership normally reserved for network shows, not to mention the dubious honor of most pirated show, period.
In a recent statement, show runners David Benioff and Dan Weiss claimed the finale as "the best finale we've ever done, bar none." Titled "The Children," the trailer teases some large turning points with the Lannister and Stark children, as well as Daenerys Targaryen, the supposed rightful heir to the Iron Throne.
Arya Stark was last seen cackling as The Hound discovers the queen he intended to ransom her to is dead. We may see an end to their unconventional friendship/hostage situation. Her brothers Bran and Rickon appear to play a role as will their bastard half-brother John Snow. Snow ran off into the night at the end of last week's episode to battle the wildling leader Mance Rayder and end the siege which may spell the end of the Night's Watch.
Fan favorite Tyrion Lannister has been sentenced to execution, and from the trailer it appears father Tywin Lannister may finally learn of the incestuous romance between his other two children, Jaime and Cersei. The show is notorious for killing off its most beloved characters, and Tyrion's execution would continue that trend, although after a season of precursor it seems almost too predictable for a show that continually challenges and exceeds all expectations.
Whatever the finale brings, fans have been guaranteed a 5th and 6th season by HBO after Game of Thrones surpassed The Sopranos as HBO's most popular show ever, if George R.R. Martin ever finishes the series on paper.
The 10th episode and finale of Game of Thrones Season 4 will premiere this Sunday, June 15 at 9PM ET/PT.