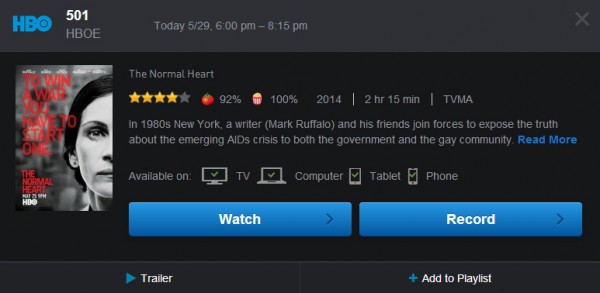 One of the characteristics of TV Everywhere is the ability to view programming you pay for wherever you are, rather than only when you're tied to your cable box at home. DirecTV's TV Everywhere initiative provides access to about 100 different channels, and over 30 of them are available no matter where you are, as long as you have a high-speed internet connection.
Among the channels available outside your home are premium networks such as HBO, Showtime, Starz, and The Movie Channel. Sports networks available away from home include beIN Sports, NBA.TV, and Tennis Channel. And, last month DirecTV added Fox News and Fox Business to the lineup of streaming channels away from home. See the full list below.
DirecTV Everywhere networks are available on PCs, Macs, and mobile devices such as tablets and phones. The free apps are compatible with Android tablets, Apple iPads, and Kindle Fire tablets. Supported phones include iPhone, Android, BlackBerry (touch), Windows Phone 7, BlackBerry, and Palm.
Here's a full list of DirecTV Everywhere channels you can stream while at home or away from home.