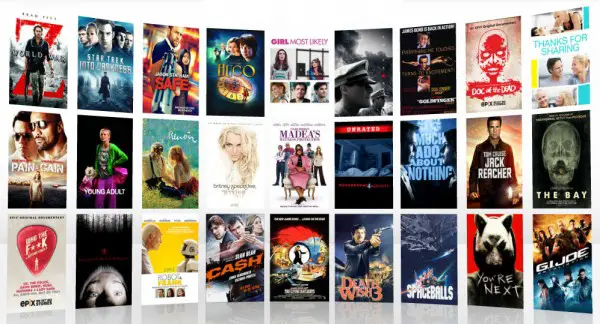 Time Warner Cable is currently offering subscribers a preview of the Epix suite of channels through June 18, 2014. Epix for Time Warner Cable customers usually costs an extra $4.99 per month, and includes the Epix channels EPIX, EPIX2, EPIX3 SD, and EPIX DRIVE-IN, as well as access to EPIX On Demand titles. The EPIX app is also available to stream movies to devices such as the iPad & iPhone, Android mobile devices, Roku streaming players, Kindle Fire tablets, and Windows 8 devices, as well as the PlayStation 3, PlayStation 4, and Xbox 360 game consoles. (The Xbox One is not yet supported.)
Epix is owned by Studio 3 Partners, a joint venture between Viacom, Paramount, Metro-Goldwyn-Mayer Studios and Lionsgate. The premium network distributes popular movies such as The Hunger Games, Skyfall, and World War Z. Recently added movies include G.I. Joe: Retaliation, Jenny McCarthy's Dirty Sexy Funny, Pain & Gain, Star Trek: Into Darkness, and several vintage James Bond films.
Time Warner Cable may be on the verge of a merger with Comcast, which would make Comcast the largest and most dominant cable TV company in the country. But the $45 billion deal has been under scrutiny, as protests have overshadowed recent investors meetings.