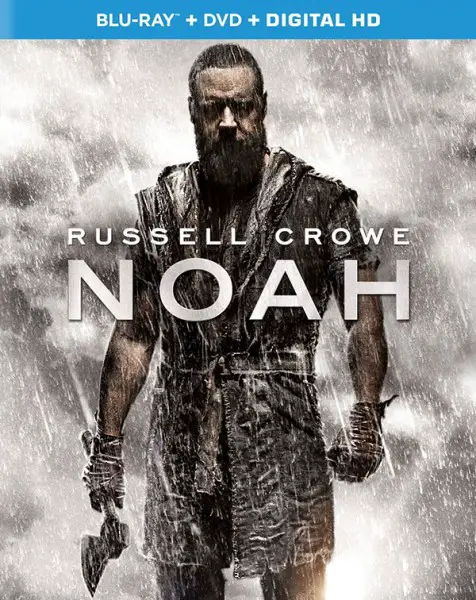 Paramount Pictures' Noah starring Russell Crowe is now available for pre-order on Blu-ray Disc and DVD. The 2-Disc Blu-ray edition comes with a Blu-ray, DVD and Digital HD copy of the film via UltraViolet. Although a release date hasn't been announced, the Blu-ray Disc can be purchased for $19.99 (List $37.99) or the DVD for $16.99 (List $30.99) from Amazon with a pre-order price guarantee.
There's also an exclusive Best Buy SteelBook version of Noah that will supposedly release on July 29, 2014. However, we do not have confirmation or pricing on the exclusive edition yet.
Noah stars Russell Crowe as the biblical hero who has visions of a flooded earth, along with Jennifer Connelly, Anthony Hopkins, and Emma Watson among the cast. Darren Aronofsky (The Fountain, Requiem for a Dream) directed the film, which he co-wrote with Ari Handel (The Fountain).
The film first hit theaters in the US on March 28, 2014, making $44M gross the first weekend.