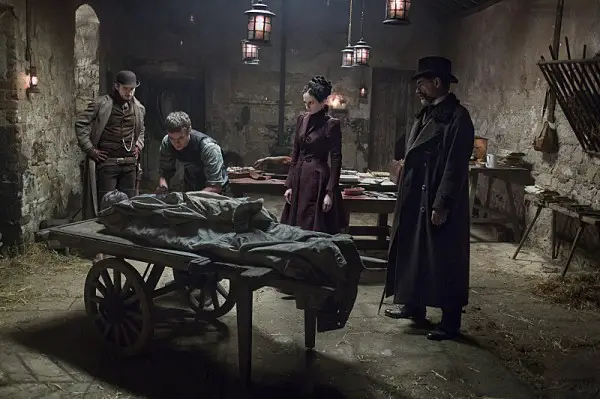 The new television series "Penny Dreadful" premieres tonight, May 11 at 10:00 p.m. ET/PT on Showtime's flagship channel. The series stars two former James Bond actors including Eva Green and Timothy Dalton, in the supernatural drama created by John Logan. In "Penny Dreadful," Eva Green stars as the clairvoyant heroine Vanessa Ives. Timothy Dalton, formerly James Bond in The Living Daylights and Licence to Kill, plays the role of the British explorer Sir Malcolm Murray.
Also in the series: Josh Hartnett stars as gunslinger Ethan Chandler, Rory Kinnear as The Creature, Robert Nairne as The Vampire, and Harry Treadaway as Dr. Victor Frankenstein.
Non-Showtime subscribers may be in luck this weekend, as the network is offering a free preview of the suite of Showtime channels through Monday, May 11. Participating providers include AT&T, Comcast, DIRECTV, and Verizon among others. Episode 1 is also available to watch online at Showtime.com.
The premiere of "Penny Dreadful" will compete with episode 6 of "Game of Thrones" Season 4, although the show is offered at other times during HBO's Sunday night schedule.
The series is rated Mature for adult content, adult language, graphic content, and nudity.