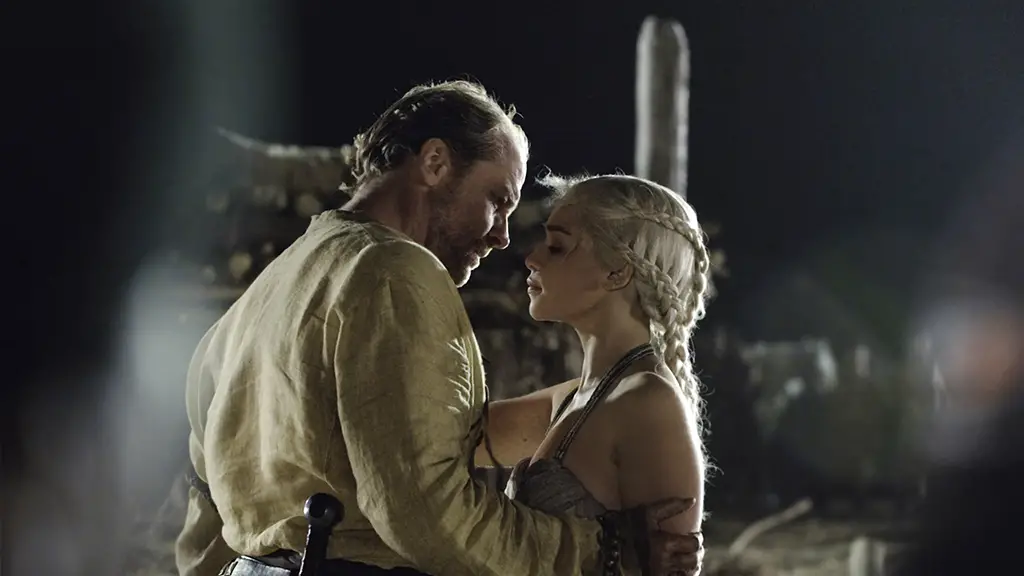 Game of Thrones Season Four premieres tonight at 9 p.m. ET / 8 p.m. CT with the one-hour episode titled "Two Swords." HBO hasn't revealed all the details of the episode, but we have collected some teasers (mild spoilers, mind you) for what's in store tonight and upcoming episodes: Daenerys is directed towards the slave city Meereen, but her dragons are getting quite unruly; Arya runs into an old friend while with Sandor Clegane; Jon Snow returns to Castle Black to find himself unwelcome; and, Tyrion welcomes Oberyn, the second son of House Martell to King's Landing who it looks like will be a major character in Season 4. And, we'll also find turmoil amidst the Lannisters as Tywin and Cersei deal with Jaime's return.
Of course, there are also the preparations for the epic wedding between Margaery and King Joffrey which we have to look forward to this season. If you haven't already seen some of the leaked footage of the royal wedding, check out this almost 15-minute featurette titled "Game of Thrones Season 4: Ice and Fire: A Foreshadowing" that was released early February.
Season four is expected to be mostly based on the third book in the A Song of Ice and Fire series by George R.R. Martin — A Storm of Swords, but there will also be overlap from the fourth and fifth books.
HBO's Game of Thrones series started in 2011 and has since become the studio's flagship original series. The finale of Season 3, which aired on June 9, 2013, attracted 5.4 million viewers.