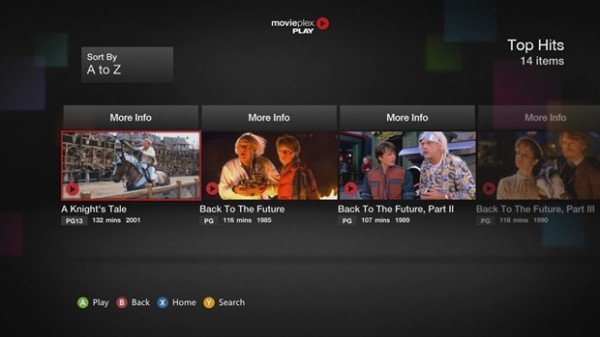 A new slew of entertainment options are being rolled out on Microsoft's two gaming consoles this week. Perhaps one or two or all of them are worth downloading to your Xbox One or Xbox 360? Check em out:
Major League Gaming for Xbox 360
The Major League Gaming app allows Xbox Live Gold members in the U.S., Australia, Canada, and the U.K. the ability to watch all of MLG.tv's programming. That means seeing the best gamers in the world compete in Call of Duty and other big name multiplayer games. MLG shows live broadcasts of gaming tournaments and other bits of related content.
MLB.TV for Xbox One
If you have an Xbox Live Gold subscription and MLB.TV Premium subscription, you can watch live, HD-quality video of every out-of-market regular season baseball game this season. The app also gives you access to the game archives. Wanna see that Mariners-Indians clash from May in September? You got it!
ENCORE PLAY and MOVIEPLEX PLAY for Xbox 360
Another source of movies or TV programming on the 360 is now available with ENCORE PLAY and MOVIEPLEX PLAY from Starz. The apps include a catalog of more than 1,500 premium movies like Oz The Great and Powerful, Zero Dark Thirty, Independence Day, Rush Hour, Stripes, and Back to the Future, plus TV shows like Murphy Brown, Magnum P.I., Night Court, and Diff'rent Strokes. Both apps are free with subscription through a participating television provider.
There's one other bit of related news on the Xbox front. Microsoft has announced that Xbox 360 users who are also Time Warner Cable Digital Basic and Preferred TV subscribers will now be able to access all of the content in the EPIX app for no additional cost through June 18th.