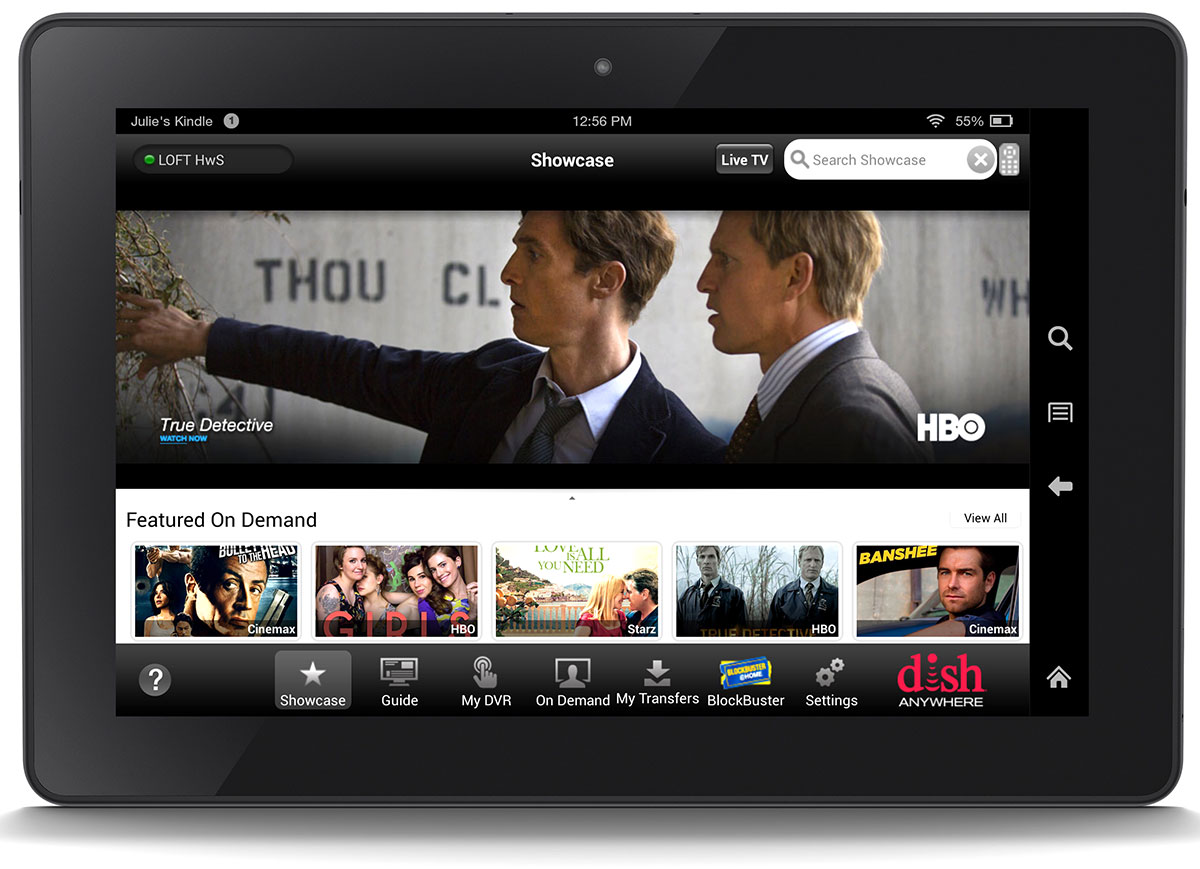 Android & iOS device users have already been able to download the DISH Anywhere app, and now Kindle HDX owners can also get in on the action. The app lets DISH Hopper with Sling owners watch live TV, DVR recordings, and On Demand titles via Wi-Fi or even over 3G & 4G networks. Take care though, anyone who has streamed or downloaded video over mobile networks know how quickly data usage can add up. A smarter option, and a feature of the app, is to transfer DVR recordings to the Kindle Fire HDX while at home over Wi-Fi to watch later.
The app allows users to view programming guides, manage their DVR recordings, and set new recordings remotely.
"By offering DISH Anywhere to this new group of tablet owners, we continue to show that we are dedicated to the expanding mobile market by allowing our customers to watch everything, anywhere no matter what mobile device they are using," said Jimshade Chaudhari, Director of Product Management at DISH.
The DISH Anywhere app for Kindle HDX tablets is available to download for free at the Amazon Appstore and requires Android 4.1 or higher.