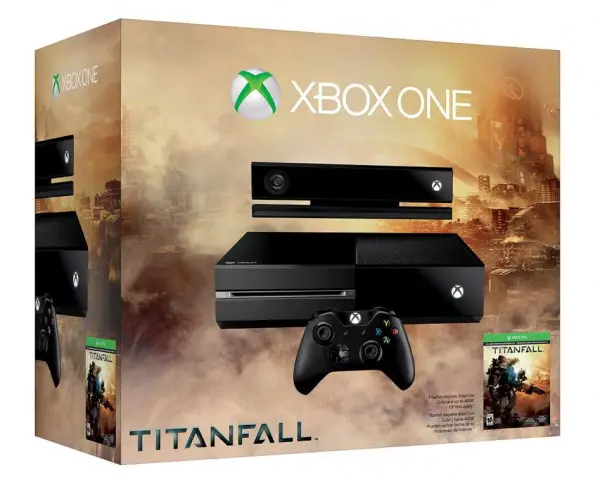 Sony's PlayStation 4 may have jumped out to an early lead in the race of next-generation game consoles, but Microsoft's not-so-secret weapon is about to be unleashed. Titanfall is an online-only first person shooter that's generated a ton of hype over the past six months, and when it releases on March 11, it'll be an Xbox (and PC) exclusive. To tempt the tummies of gamers even further, Microsoft has announced the new Xbox One Titanfall Special Edition Bundle. It costs $500 and comes with a digital copy of the game, as well as a controller, basic headset, console and Kinect camera, and one month of Xbox Live Gold, which you will absolutely need to play this game. The special edition will be available in limited quantities in all markets on March 11.
In Titanfall, developed by Respawn Entertainment and published by EA, players fight as infantry on a war-torn planet, as well as using giant mech-style Titans. It's a fast-paced game, giving players the ability to run on walls, jump into the air, and hijack the mechs from other players. The game uses Microsoft's cloud computing services to offload non-player activity to servers and optimize the home computer for graphical performance. According to Respawn, the beta version of the game recently drew some two million players.
Anecdotally speaking, the beta has been well-received by gaming critics and fans. It also won more than 60 awards at E3 2013, including a record-breaking six E3 Critics Awards, and Best of Show from several media outlets.
Titanfall for the Xbox One and PC will be released March 11, while an Xbox 360 version hits shelves March 25. It should be noted however, that the 360 version is being developed by another studio, Bluepoint Games, with Respawn's consent.