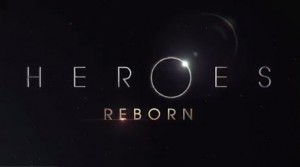 NBC has announced the Tim Kring series Heroes will return in 2015, rebranded as Heroes Reborn. If you were watching advertisements closely during the Sochi Olympics you may have caught a 20-second teaser trailer for the upcoming series, of which NBC hasn't offered any details yet, only that Kring will be involved.
And, who will star in the next installment of Heroes? NBC Entertainment President Jennifer Salk didn't reveal much in her announcement. However, she didn't rule out any chance of former actors returning to the show, saying, "Until we get closer to air in 2015, the show will be appropriately shrouded in secrecy, but we won't rule out the possibility of some of the show's original castmembers popping back in."
Heroes premiered in 2006 and was a popular sci-fi series throughout its 4-season run. Ali Larter, Hayden Panettiere, Jack Coleman, Masi Oka, and Zachary Quinto (Star Trek) are among the actors who starred in more than 60 episodes.
You follow Heroes Reborn with the hashtag #heroesreborn.
http://www.youtube.com/watch?feature=player_embedded&v=xXUjpHHfTLY