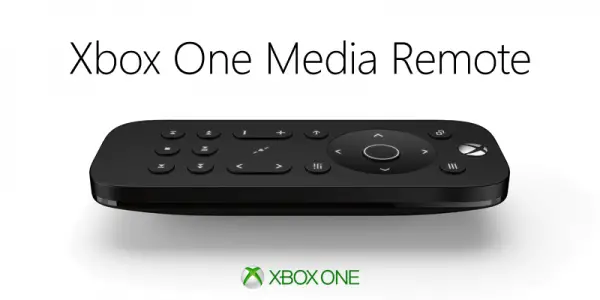 The slow trickle of first-party peripherals for Microsoft's Xbox One continues, as the console hits its 3rd month of availability. The Xbox One Media Remote is the newest addition, giving users control of their video playback for Blu-ray movies and streaming video on the $500 system. It's expected to go on sale next month.
The petite size and motion-activated backlit buttons are probably the coolest features of the $25 device, letting you easily pause that viewing of Gigli in a pitch black room—because if you're watching Gigli, you probably are watching it under the cover of dark shame.
There are also dedicated Back and OneGuide buttons on the remote. The Media Remote can also control TV/Receiver power and volume through the Xbox One Kinect, which uses IR blasting to send signals to your TV and/or receiver.
Earlier this month Microsoft announced the new Xbox One Stereo Headset ($80), a "premium, full-range (20Hz – 20kHz) audio experience with a unidirectional microphone taking advantage of Xbox One's Skype-powered chat audio codec." The Xbox One Stereo Headset does not use separate batteries and is passively powered through the Wireless Controller. It's also compatible with mobile devices, tablets and PC/Mac.
For gamers who already have quality cans, the Stereo Headset Adapter ($25) is available.