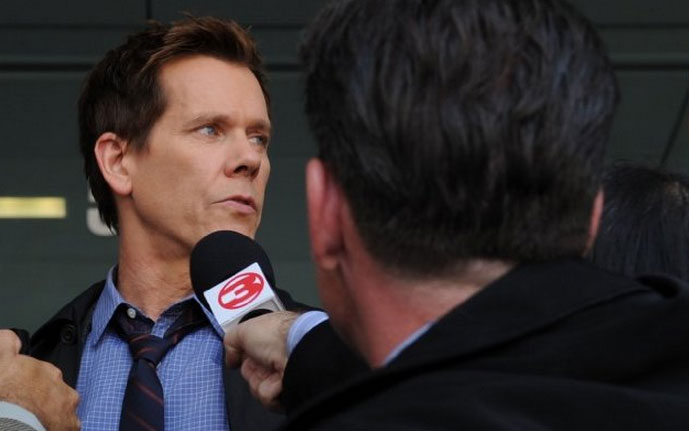 January is always a great month for TV show premieres, and although we've seen quite a few shows already start their new seasons, there are three more openers this weekend. Premiering Sunday, Jan. 19, you can catch the first episodes of "The Following," "Sherlock," and "Looking."
First, FOX's "The Following"Season Two premieres at 9:00 p.m. with the episode "Resurrection." The series stars Kevin Bacon as an FBI agent investigating a serial killer who has a following of other killers. The series will actually run on Monday nights starting Jan. 27, but FOX is premiering the first episode this Sunday night.
"Sherlock," starring Benedict Cumberbatch as Sherlock Holmes, will begin its third season on Sunday night at 10:00 p.m. on BBC. In the premiere episode titled "The Empty Hearse," Sherlock is called to London to investigate an underground terrorist organization. The series also stars Martin Freeman as Dr. John Watson, Una Stubbs as Mrs. Hudson, and Rupert Graves as Investigator Lestrade.
Also premiering this Sunday night is the first episode of HBO's "Looking." The comedic mini-series follows three close friends and their relationships in modern-day San Francisco. The premiere will air at 10:30 p.m. exclusively on HBO.
Sunday, January 19, TV Premieres
The Following
January 19 at 9:00 PM
FOX
Sherlock
January 19 at 10:00 PM
BBC
Looking
January 19 at 10:30 PM
HBO
Get more programming news in our dedicated TV News category.