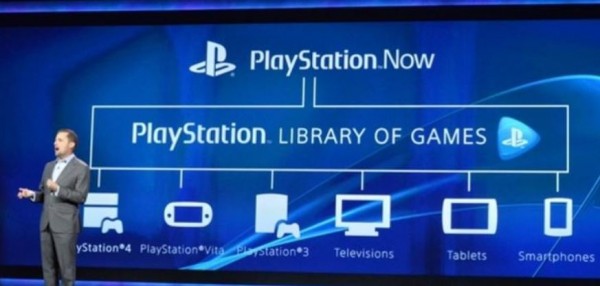 Sony dropped a big bit of news at its CES briefing today: PlayStation Now, a new cloud-based game streaming service, will bring older PlayStation games to the PS4, PS3, PS Vita and Bravia TVs. Sony President Andrew House made the announcement, and it's major news for gamers everywhere.
PlayStation Now promises to stream games from the original PlayStation, PS2 and PS3 eras, though there's no word yet on how many games will be available or a cost. Sony says gamers will be able to rent titles individually or pay for a PlayStation Now subscription. The service will start for PS3 users in the US first with a closed beta at the end of January, and a full rollout should follow this summer. Eventually, Sony expects to expand the service beyond its own devices.
CES attendees are getting a sampling of the service this week in Las Vegas, where The Last of Us, Beyond: Two Souls, God of War: Ascension and Puppeteer are playable. They're the only PlayStation Now games Sony has announced thus far.
Of course we knew something like this was coming after Sony spent $380 million in 2012 on Gaikai, a respected game streaming service. Gaikai's infrastructure already handles a number of responsibilities with the PS4, including remote play, instant broadcast, and other cloud services.
From Sony:
PlayStation Now offers the first ever streaming game service on consoles powered by our exclusive advanced cloud-based technology. Gamers can now play games the same way they stream TV, movies and music…instantly. Starting with PlayStation®3 and PlayStation®4, and expanding to PlayStation®Vita, BRAVIA TV's and other Sony and non-Sony devices, PlayStation Now will be available on the electronic devices gamers use most. PlayStation Now gives gamers instant access to some of PlayStation's most popular full games. With a wide variety of games to stream, there will always be new challenges to conquer, instantly.