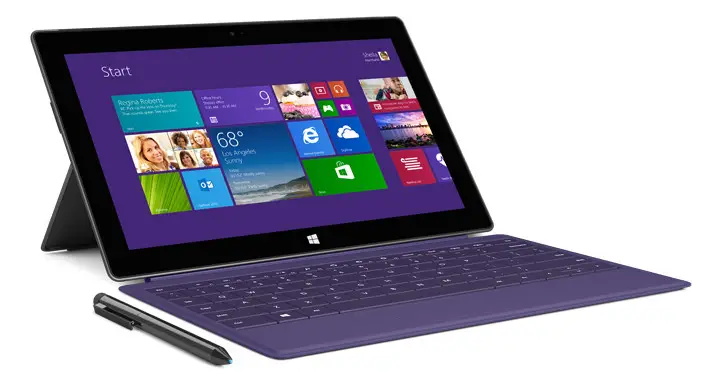 Microsoft's Surface 2 and Surface Pro 2 tablets hit shelves this week, and that may be one reason why the company has dropped the price of the Surface Pro by $100, again. The 64GB Surface Pro, previously $799, is now $699. The larger capacity 128GB Surface Pro, once $899, is now $799. The 64GB and 128GB models were even more expensive through most of the summer, selling for $899 and $999, respectively.
The other reason Microsoft may have dropped the price again is just to move inventory. Weak sales admitted by Microsoft, and an advertising campaign that was spending more than the Surface was making, were reason enough for a substantial price cut.
The new Surface 2 and Surface Pro 2 tablets range in starting price from $449 for the Surface 2, to $899 for the Surface Pro 2. The lower-priced Surface is available with 32GB and 64GB storage, while the Surface Pro 2 is available in 64GB, 128GB, 256GB, and 512GB configurations.
Microsoft tried to get Apple iPad users to switch to the Surface by offering up to $200 Microsoft Store credit for a gently used iPad.