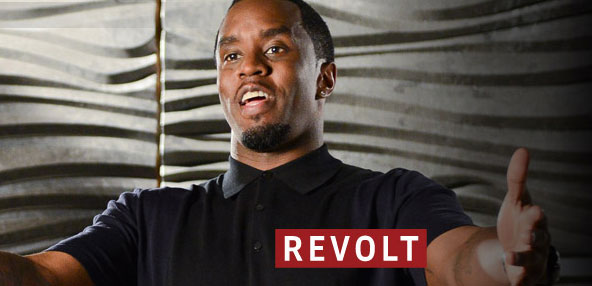 Comcast and Time Warner Cable will soon launch Revolt TV, a new channel that focuses on music "through the eyes" of Sean Combs. The channel will first launch in New York and Los Angeles on October 21, and nationwide in January 2014. Revolt TV will present new artists, performances, interviews, backstage footage, and live news updates. The channel will engage social outlets and be connected backstage. As Combs puts it, Revolt TV will be "the first channel created entirely from the ground up in this new era of social media."
Combs also intends for Revolt TV to be viewable on multiple screens such as tablets and smartphones, and available everywhere your device is connected.
"There's ESPN for sports, CNN, Fox News for news and the AP. There should be a brand for music," said Combs.
The channel will be available for some Time Warner Cable subscribers on the Digital TV tier, and Comcast digital subscribers in select markets.
Comcast first announced the distribution deal with Combs last year, while the deal with Time Warner Cable was made this past summer.