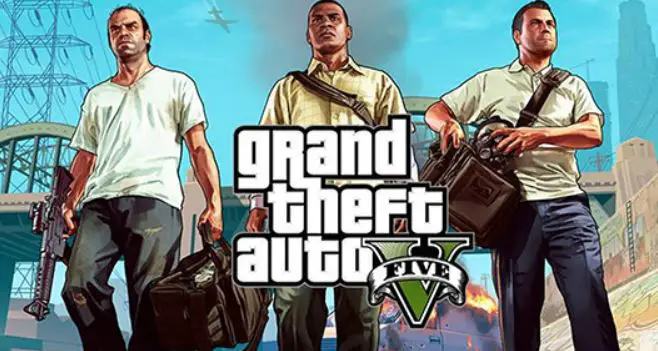 OK, so it's not as intense as setting the mark for the longest distance walking over hot plates, but Grand Theft Auto V has virtually written its own chapter in the Guinness Book of World Records. Since its release for the Xbox 360 and PlayStation 3 on September 17, GTA V has set six world records:
•Best-selling videogame in 24 hours
•Highest revenue generated by an entertainment product in 24 hours
•Best-selling action-adventure videogame in 24 hours
•Fastest entertainment property to gross $1 billion
•Fastest videogame to gross $1 billion
•Highest grossing videogame in 24 hours
•Most viewed trailer for an action-adventure videogame
Last month Rockstar Games said 11.2 million units of its open world gangster epic were sold with its first 24 hours, pulling $815.7 million, and that it took just three days to hit the truly insane $1 billion mark. That smashes the records previously held by the Call of Duty games blockbuster movies including The Avengers and Avatar. "GTA totally deserves to be recognized as an icon of modern British culture, and we're thrilled to be able to feature the game in the record books," said Guinness World Records Editor-in-Chief, Craig Glenday. "Gaming is no longer a niche hobby, as GTA V has proved, and how exciting that it's taken on the might of Hollywood and won!"
GTA V also set at least one record on the PlayStation Network, as Sony says it topped The Last of Us to become the biggest digital release ever on the PS3.
Meanwhile the problems continue for the game's multiplayer portion. The latest issue being players who are losing characters, progress, items, and/or in-game cash. Rockstar has responded, saying "We are working diligently to identify and correct the causes for these losses, as well as to establish how best to restore any lost progress and value. If you would like to receive an automatic email notification as soon as there is more information about this, please log into the Support Site and click Subscribe at the top of this page. You do not need to do anything else at this time."