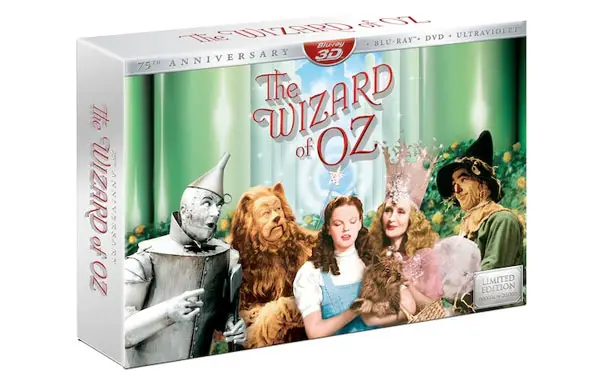 A year ago today we reported on Warner Bros' plans to take one of cinema's most treasured films, The Wizard of Oz, and convert the 1939 classic from 2D to 3D. Today we are here to tell you… they done good. As the film wraps up its brief run in IMAX theaters, it's clear the 3D transformation has not sullied the legend of Dorothy and co. at all.
USA Today – "Childhood memories will only be enhanced by the vibrant restoration and sharply rendered conversion."
Washington Post – "The result is quite stunning and a lot less gimmicky than it could have been.
Village Voice – "Even swollen to IMAX size, the movie is sharper than you've ever seen it, and the vaudevillian brilliance of the choreography is entirely undiminished."
The same holds true for the bevy of critics rounded up at Rotten Tomatoes: They love it. Judy Garland now has freckles; there's new visible debris in the tornado scene; the flying monkeys are more sinister. 
This is all great news, because even if you missed the movie in IMAX over the past week, the Blu-ray 3D version is now on store shelves ($25 at Amazon currently). The Wizard of Oz: 75th Anniversary Edition gets you the movie on Blu-ray 3D, Blu-ray, and UltraViolet. How does this two-disc edition differ from 2009's 70th Anniversary Edition? Well you'll actually get fewer bonus features in the new 3D release; not a skimpy selection by any stretch (more than two hours worth of extras), but less content. Of course you can also go all out and order the limited collector's edition ($80), and cover all your Oz bases, including 3D and scads upon scads of supplements, including the following exclusive promotional items:
-52 pg Hardcover Photo Book
-Ruby Slippers Sparkle Globe
-Collectible Award Pin Set by The Noble Collection
-Journal
-Frameable Map of Oz
Amazon exclusive Promotional Item: 4 GB "Wicked Witch of the East" flash drive