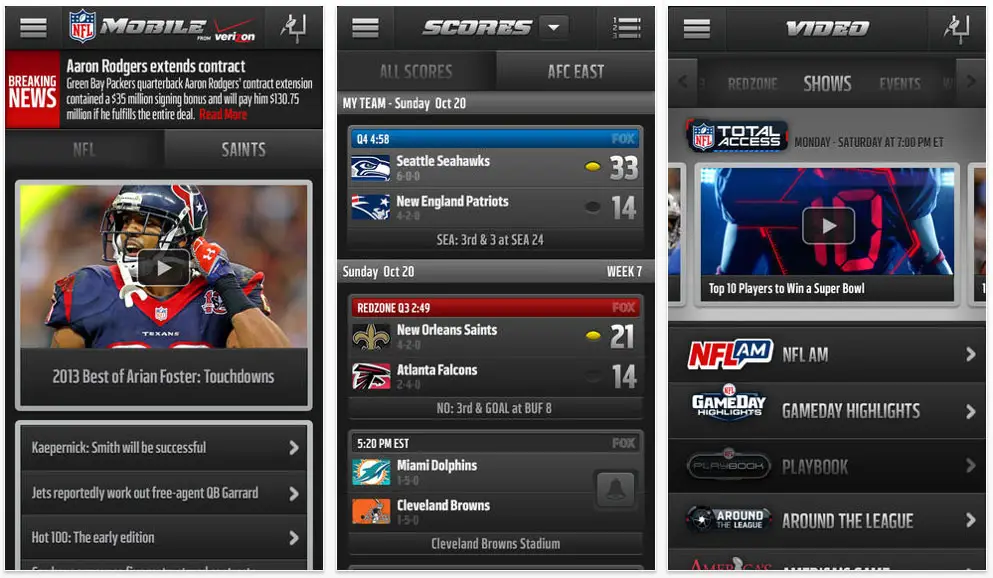 The NFL Mobile app has been updated for both Apple iOS and Google Android devices, including the addition of the Thursday Night Football companion available during gameplay. The updates also include audio bug fixes and the ability of Verizon subscribers to listen to Live Audio. And, non-Verizon subscribers can now access Audio Pass to listen to live game coverage on their phones.
A Football Life Xtra companion is also included on both the iOS and Android updates. Sponsored by Chase, the feature gives you a timeline and history of football legends such as Don Shula in a "second screen" experience on mobile devices.
Android-specific updates include the ability to share articles on Google+, to download the NFL Mobile app in Canada, and the availability of Bell Mobile TV subscribers to access the app. An update specific to the iOS app removes unwanted notifications.
The 42MB iOS app Version 8.4 requires iOS 5.0 or later. The Android Version 8.2.2 app requires Android 2.3.3 or higher. Both apps are available to download for free from the Apple iTunes store or Google Play store.