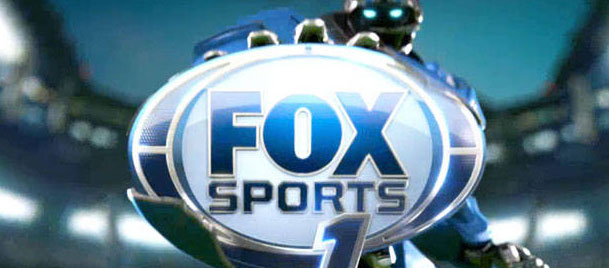 This morning Fox Sports 1 launched on most major TV service providers, including AT&T U-Verse, Cox, DIRECTV, DISH, Time Warner Cable, and Verizon FiOS. The channel has close to 5,000 hours of programming planned annually, made up of live events, news, and originally shows. Fox Sports 1 replaces the 18-year old Speed TV channel that was originally called Speedvision up until 2002 when it was rebranded as Speed Channel. Fox is also launched the less publicized sister channel Fox Sports 2 which replaces the 10-year-old Fuel TV.
"This network launch is a major milestone for Fox and will alter the sports television landscape," said Mike Hopkins, President, Distribution, Fox Networks.
Speed's last program was NASCAR Trackside broadcast on August 16, 2013. The network officially shut down on August 17, 2013 at 6:00 AM Eastern Time. Sports first announced the relaunch of Speed back in March, 2013.
Highlights on Fox Sports 1 today include FOX College Football Kickoff (6 a.m. ET), Live NASCAR Sprint Cup practice (8:30 a.m. ET), Tom Brady, 1-on-1 with Michael Strahan (2:30 p.m. ET), and the Debut of FOX Sports Live (11 p.m. ET).
FOX Sports Live will feature Andy Roddick, Gary Payton, Donovan McNabb, Ephraim Salaam. The show will be anchored by veteran team Jay Onrait and Dan O'Toole, with commentary from Charissa Thompson.
Fox Sports will compete with Disney-owned EPSN networks. With Disney making a substantial amount of income from ESPN, you don't need to understand why Fox is getting deeper into sports broadcasting.
FOX Sports 1 is broadcast in HD (720p) and SD (480i). The channel can be found in HD on AT&T U-verse Channel 1652 (HD), DIRECTV Channel 219 (HD/SD), DISH Network Channel 150 (HD/SD), and Verizon FiOS Channel 583 (HD). The channel is also available from most major television service providers (HD availability varies).
Fox has provided a tool to find where you can find Fox Sports 1 depending on your TV provider and zip-code here.