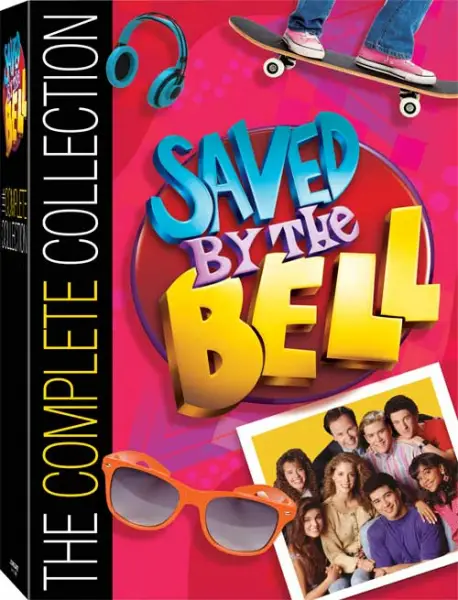 When you wake up in the morning and hope to have every Saved By The Bell episode in high def, well, just go back to bed. Lionsgate Entertainment has crushed more than a few souls by announcing the November 5th release of Saved by the Bell: The Complete Collection will be on DVD only. That means Screech's toothpick arms, Kelly's tanned gams, and Zack's dark brown hair roots will have to be viewed in – shudder – standard definition.
The always terrific TVShowsOnDVD raised hopes a few weeks ago that the complete series could be getting an HD treatment, citing the Twitter ramblings of Dennis Haskins, otherwise known as Mr. Belding to anyone who grew up in the 90s.
But alas, Haskins was off-base. Lionsgate says the 13-disc set will be available in the DVD format only and go for a suggested list price of $49.98. 13 discs also surely means this SBTB package will not include the prequel series Good Morninng, Miss Bliss, the sequel series Saved by the Bell: The College Years, or or any of the TV movies.
I think Jesse Spano said it best.