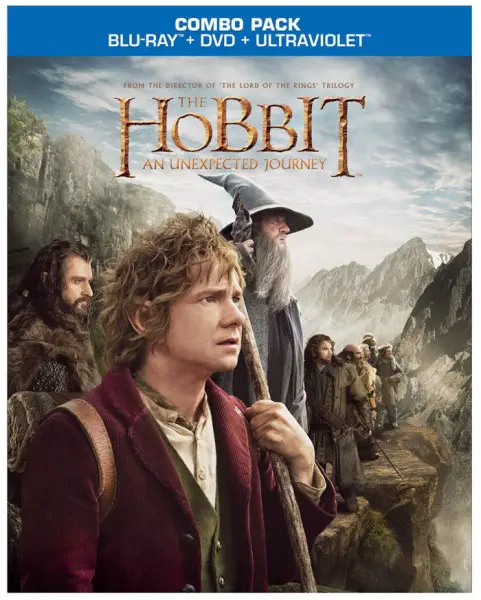 It was halfway through 2013 and we figured we'd get some feedback on the most popular Blu-ray Discs so far this year. In our poll, we listed 20 popular titles chosen from a combination of top discs sold and HD Report reader interest. So, we apologize in advance if we didn't include your favorite Blu-ray release. Titles had to have been released between January 1st and July 9th, 2013 to be included in the list. So, here are the Top 10 Blu-ray Discs from our poll.
The title with the most votes was Peter Jackson's The Hobbit: An Unexpected Journey. The film was released to both Blu-ray and Blu-ray 3D combo packs that also included DVD and UltraViolet copies of the film. Even though fans may have predicted the future release of The Hobbit: An Unexpected Journey – Extended Edition, the theatrical version was voted #1.
HBO's Game of Thrones: The Complete First Season came in second place in our poll. And, Star Trek: The Next Generation – Season Three containing all 26 episodes from the 1989-90 season followed in third place.
In fourth place it's no surprise that Game of Thrones: The Complete Second Season was also in the top 5. And, Quentin Tarantino's Django Unchained came in fifth.
The Twilight Saga: Breaking Dawn Part 2, Jurassic Park, Lincoln, The Bible: The Epic Miniseries, Jack Reacher, and Argo also made the Top 10.
Thanks to everyone who took the poll! See you in December for our Top 10 Blu-ray Discs of 2013!
User poll: Top 10 Blu-ray Discs so far this year
The Hobbit: An Unexpected Journey
Star Trek: The Next Generation – Season Three
Game of Thrones: The Complete First Season
Game of Thrones: The Complete Second Season
Django Unchained
The Twilight Saga: Breaking Dawn Part 2
Jurassic Park
Lincoln
The Bible: The Epic Miniseries
Jack Reacher
Argo