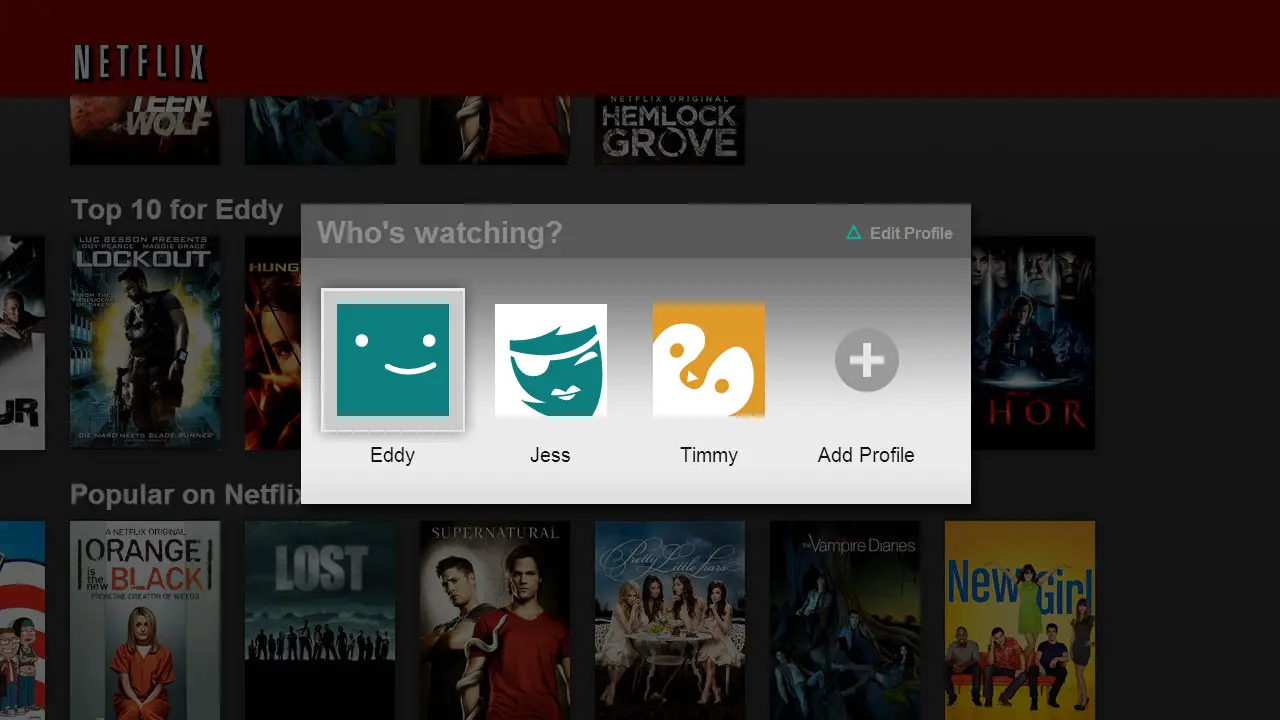 So we thought Netflix's 'Profiles' selection feature would only be launched for Apple TV users and possibly other platforms before the end of summer. But the company has thrown a curve ball and offering profiles for most platforms starting today. Profiles allow you to see your own Recently Watched titles and Instant Queue lists. You'll also get your own personalized suggestions, rather than your kid's, sister's, or whoever else might be using your Netflix account.
Netflix will allow up to five profiles, which is one more than Netflix's Family Share Plan which allows up to 4 devices to watch streaming content at the same time. That plan costs $11.99 per month, as opposed to the basic streaming plan that allows up to two devices for $7.99 per month.
Personalized profiles are rolling out on Netflix apps for iPad, iPhone, PlayStation 3, Xbox 360, Apple TV, and newer Smart TV's and Blu-Ray players. Profiles will also be available through web browsers on PCs and Macs. Netflix plans to add profiles support for Nintendo Wii and Android devices in the future. If your device isn't allowing you to add a profile yet, which basically requires a name, give it a couple days before the feature is loaded.
Get more Netflix news on our dedicated page. LIKE our Facebook page to never miss an important Netflix update.