In an update to yesterday's HD-report on Netflix's awareness of freeloaders (as Wall Street begins to take a dimmer view of the practice), and their hopes to increase subscriber revenue beyond 2013's already impressive growth, the Los Gatos, California company is introducing a family plan that will allow up to 4 simultaneous streams to various devices at home and on the go.
The cost of the Family Plan will be $11.99 monthly, and there is no indication that the single user price set at $7.99 per month will rise, nor is there evidence that Netflix will crack down on allowing single users to share the account between two simultaneous users… which should keep current subscribers happy, but allow for Netflix to keep "fair use" terms within their licensing restrictions.
Forbes is reporting that Netflix's strong subscriber growth is having an impact on cable nets with Netflix surpassing the number of HBO subscribers for the first time (gee, do you think maybe this will make Jeff Bewkes, longtime Netflix hater,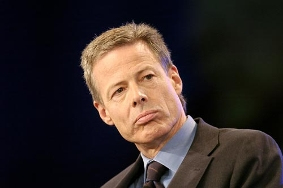 realize that the future is in a la carte streaming and not bundled cable services?  Nahhhhh!).  In their quarterly earnings report (1Q13), Netflix reported that they now have 29.17 million paid subscribers, while HBO had earlier reported 28.7 million subscribers to their service for all of 2012.  While it's doubtful this will make the cable industry rethink their long-held business paradigm for bundled services (that nobody really wants), it will at least put a large feather in Reed Hasting's cap today.  Netflix's stock price is currently surging on the Street, and it seemed like only yesterday the gamblers at the casino were ready to bury the service with much grinning and backslapping and plenty of "I told you so" guffawing.  What a difference a good fiscal quarter makes, eh?