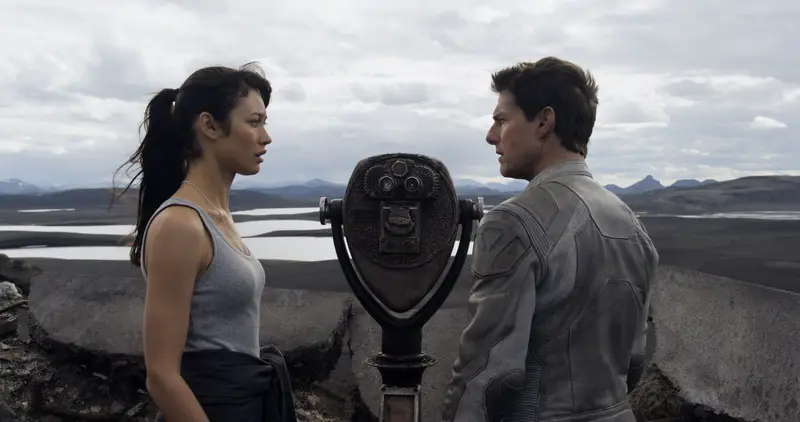 If you can't wait until August 6 when Universal's Oblivion hits shelves on DVD and Blu-ray Disc, you can purchase and download it from digital distributors including Apple iTunes, YouTube, Best Buy's Cinema Now, Google Play and Vudu. Universal Studios launched the film to Digital Download this week on July 23, three weeks earlier than Blu-ray Disc.
The going rate for a Digital Download in HD is $14.99 (although Best Buy charges $16). There really isn't any way around this unless you find a bootleg somewhere. When Oblivion releases to Blu-ray Disc, an access code for UltraViolet copy will also be included.
Digital Downloads are available in either 720p or 1080p depending on distributor. The 2-hour 4-minute film weighs-in at about 4 GB in 720p. Audio is formatted in Dolby Digital 5.1 surround sound.
Oblivion is rated PG-13 and stars Tom Cruise, Morgan Freeman, Olga Kurylenko, and Andrea Riseborough. The film, directed by Joseph Kosinski (TRON: Legacy, "Oblivion" graphic novel original story), and written by Karl Gajdusek and Michael Arndt, is a throwback to 70's sci-fi movies like Soylent Green and The Andromeda Strain.