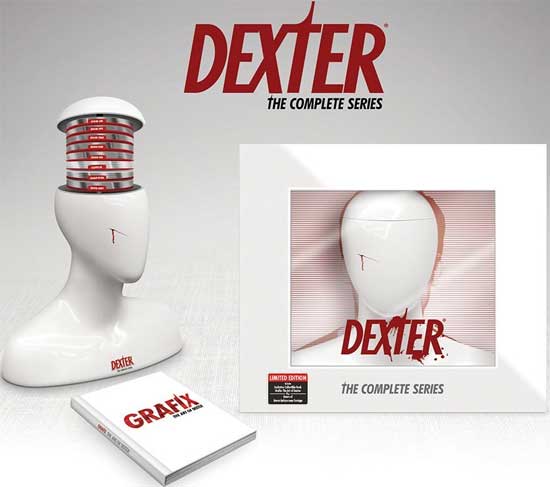 Dexter is winding up its eighth and final season, and if you see yourself needing more, mark November 5 on your calendar. That's when Paramount is releasing two Blu-ray boxed sets, Dexter: The Final Season (MSRP $68.99)and Dexter: The Complete Series ($429.99). The award-winning show stars Michael C. Hall as a police blood spatter pattern analyst who solves crimes by day and turns into a serial killer by night.
Extra features for the Season 8 set have yet to be announced, but we do know it will include three discs featuring 1080p video and a Dolby TrueHD 5.1 soundtrack.
Dexter: The Complete Series will be a beast of a set, including include: "Grafix: The Art of Dexter," a collection of photography, fan artwork and iconography and images used in the series' cutting edge promotional campaigns; an all-new bonus disc with access to over three hours of behind-the-scene interviews and featurettes; and it all comes housed in a replica of Dexter's blood slide trophy box.
If you're looking for an even bigger Dexter set, Amazon will have an exclusive complete collection (pictured) packaged in a collectible "bust/head." That set is listed at $544.99.