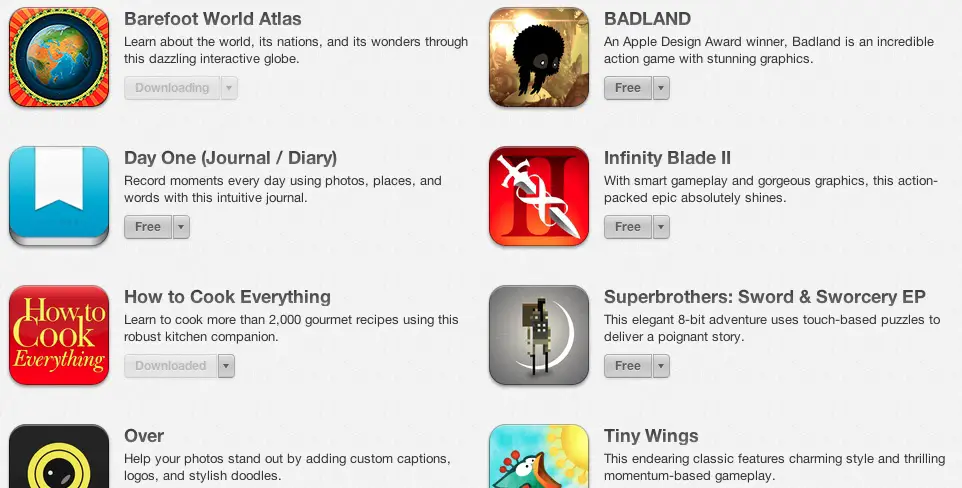 If you've got an iPad, iPhone, or iPod touch you might want to take advantage of Apple's 5 Year Anniversary of the Apple App Store. The store launched in 2008 with just 500 apps for iOS and has since added over 900,000 titles. The list of apps Apple has chosen to giveaway seems to have something for everyone, from the useful "Barefoot World Atlas" to the stunning graphics of "Infinity Blade II." There's also the puzzle game app "Where's My Water" for kids, and for aspiring DJs the "Traktor DJ for iPhone." The Apple promotion is for a limited time only. Check out the titles below and head on over to iTunes to download the apps you want.
Badland
Barefoot World Atlas
Day One (Journal/Diary)
How to Cook Everything
Infinity Blade II
Over
Superbrothers: Sword & Sworcery EP
Tiny Wings
Traktor DJ for iPhone
Where's My Water?