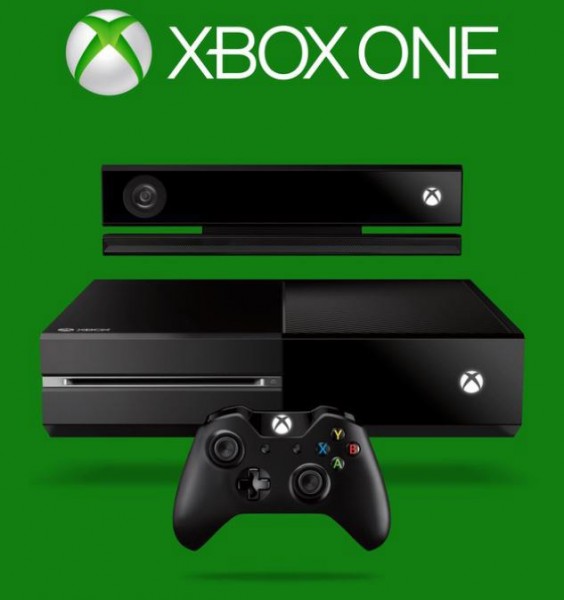 Get ready for the Xbox One. Wasting no time in showing off its new "all in one system," Microsoft officials unveiled their new pride and joy today to the media in Redmond, Washington. The system itself is a black box with squared-off edges and silver outlines–no surprises here in design. Inside the Xbox One will be a Blu-ray drive and 500 GB hard drive. The system will feature 8 GB of system memory, USB 3.0 ports, an 8-core CPU and HDMI in/out ports. Each system will also come with a new version of the Kinect camera (with better voice recognition) and a revised controller (improved D-pad, integrated battery compartment, no touch screen). The system will be sold "later this year." A price point was not given. 
Nothing was said about whether the new console will require an "always on" internet connection, but Wired apparently got their hands on the system early and has some concerning observations about it, including possible mandatory game installs and the fact that all those Xbox Live games you bought for the 360 won't be playable.
Among the announced features of the Xbox One:
Snap Mode – W

ill allow games, movies, music, TV, and web browsing to all run simultaneously. 

Skype – Widescreen HD video calls through the Kinect

SmartGlass – Increased performance between tablets, smartphones and your console.
Microsoft announced a slew of new partnerships, including a live-action Halo TV series from Steven Spielberg; a tie-in with the NFL that includes live broadcasts and comprehensive fantasy football interaction; and the fact that all new downloadable content for Call of Duty will be available first on the Xbox One.
Microsoft says the Xbox One will have 15 exclusive titles within the first year. That surely includes Forza Motorsport 5, the latest in the Xbox exclusive racing series which was seen in trailer form today. The press event concluded with Activision touting Call of Duty: Ghosts, due later this year.