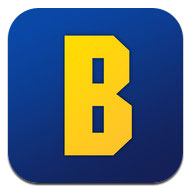 Blockbuster has just released an iOS version of their On Demand app that allows Apple mobile devices to instantly stream movies in HD (even 1080p) with 5.1 surround sound (although high-definition quality calls for a consistant 3Mbps connection). The free 6.9MB app is compatible with iPhone, iPod touch, and iPad running iOS 4.3 or higher. And, the app is optimized for iPhone 5.
The Blockbuster On Demand app is also available for select Samsung Smart TV and Blu-ray players, Roku, Macs with OSX Snow Leopard 10.6 or higher, PCs with at least Windows XP SP3, and Android tablets and phones.
Blockbuster is owned by DISH Network.