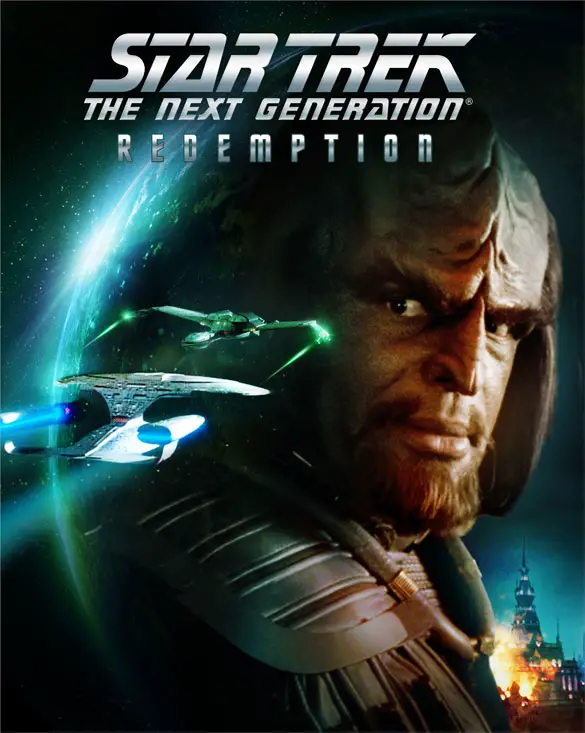 Because we can never get enough Star Trek we can't help to report that CBS has just announced the release of Star Trek: The Next Generation – Redemption to Blu-ray Disc on July 30, 2013. The single-disc BD (MSRP $28.28), will consist of a seamlessly edited feature-length "film" combining TNG episodes "Redemption, Part 1" and "Redemption, Part 2," which ran as the season-four finale and season-five premiere, respectively. The episodes, which take you back to 1991 when 'Next Gen' was more than halfway through its seven season run, focus on Worf and his decision to fight in the Klingon Civil War while Picard defends against preying Romulans.
Star Trek: The Next Generation – Redemption will contain audio commentaries from writer/producer Ronald D. Moore and visual effects artists Mike and Denise Okuda. There will also be an exclusive documentary titled "Survive and Succeed: An Empire at War," which contains interviews with Ronald D. Moore, Michael Dorn (Lt. Worf), Robert O'Reilly (Gowron) and Gwynyth Walsh (B'Etor).
We didn't get any Blu-ray box art yet, but we'll be sure to post as soon as we do.
Get more Blu-ray Disc News in our dedicated category. LIKE our Facebook page for more entertainment and technology news!