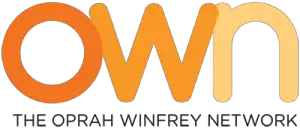 Here's some great news for DIRECTV subscribers and fans of Oprah Winfrey. OWN is now available in High Definition (HD) on DIRECTV. Upcoming shows include "Iyanla: Fix My Life" (April 13), "Life With La Toya" (April 20), and "Raising Whitley" (April 20). OWN broadcasts in 1080i (HD) and can be found on DIRECTV Channel Ch. 279. OWN is also available in High Definition on DISH Network (Ch. 189), AT&T U-verse (Ch. 1170), and through select cable providers (check your local listings).
New shows premiering on OWN:
Iyanla: Fix My Life
OWN's breakout hit brings us more from the woman who can fix lives, Iyanla. The season takes off with a bit of controversy surrounding a multi-platinum rapper and actor DMX, followed by Shereè Whitfield, from Real Housewives of Atlanta, on matters related to her ex-husband, former football star Bob Whitfield. The all-new season premieres Saturday, April 13, at 9/8c.
Life With La Toya
Go inside the world of La Toya Jackson, the showbiz icon you thought you knew. Scandals, tabloids, the death of a sibling that shook the entire world, her mom's disappearance…you'll find out about it all. La Toya is finally living on her own terms. Join her in this journey and watch how she does it. Series premieres Saturday, April 20, at 10/9c.
Raising Whitley
What is it like to become a mom overnight? It's all good with a little help from your friends. Follow actress and comedienne Kym Whitley as she attempts to raise a baby with her chaotic collective of friends, something none of them have ever done before. Get ready to venture into a humorous and emotional ride. Series premieres Saturday, April 20, at 20th 10/9c.
Source: DIRECTV
LIKE our Facebook page or view our dedicated HD Channel category for related news.