As we await details about the next Xbox, concerns linger due to rumors of it always needing to be connected to the Internet to function. But Adam Orth, creative director at Microsoft's Game Studios division? Not too concerned.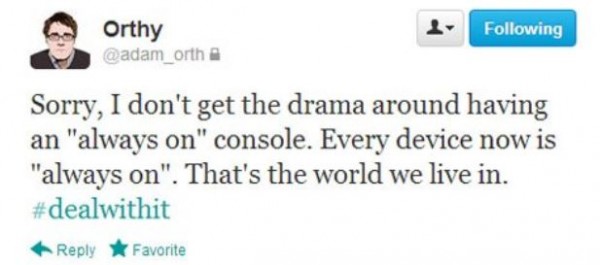 Orth's initial callous comment then brought on a back and session with Mass Effect designer Manveer Heir, who assumed the role of Champion of the Disconnected.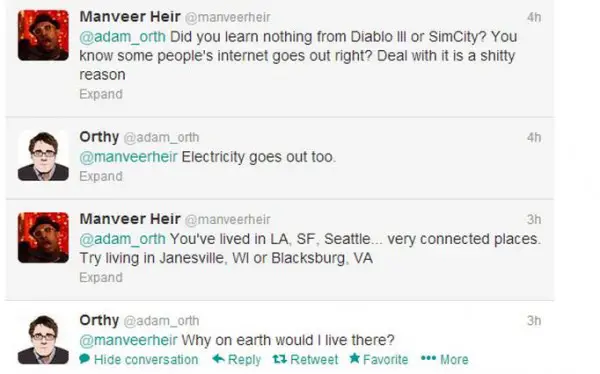 Of course Orth may just be ranting here and not tipping the company's hand about its plans to combat used games, but he's still engaging in the kind of obnoxious rhetoric that Microsoft certainly doesn't want to be associated with. After the online dust-up, Orth's tweets went from public to private. As you might expect, various gaming message boards exploded on the issue. Last month Sony confirmed that the PS4 will not need an Internet connection to function. That move is looking pretty good right now.