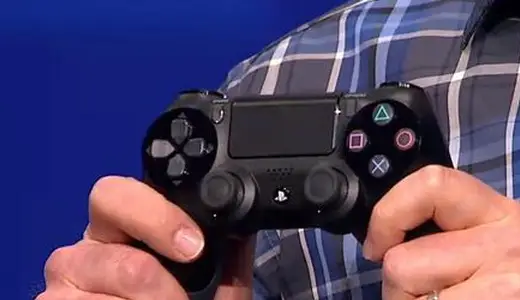 Sony made it official at 6:09pm EST today: The PlayStation 4 is real. The big event in the Big Apple took its time in getting to any meaty info, and the actual hardware was never shown, but when the news did come, it was clear the social aspect of gaming is a big part of the future of Sony's plans. Here are the highlights:
Controller: Yes, those leaked screenshotswere real. The DualShock 4 features the standard dual analog sticks and circle, square, triangle, and X buttons. But there's lots of new stuff too, including touchscreen; "light bar" to be used in conjunction with a camera accessory and to help the console recognize the player; built-in headphone jack; and a "Share" button.
Hardware:  What's it gonna look like? We'll have to wait to find out. But Sony says it will run on 8GB of system memory, an X86 CPU, 8 CPU cores, 2 teraflops computational performance, and a "Supercharged PC architecture."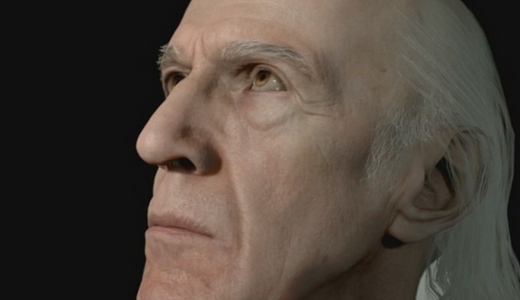 Games: After a brief display of the Unreal Engine 4's graphics power, Sony lead architect Mark Cerny showed off the first glimpse of a PS4 game, Knack, a lighthearted 3rd person robots vs. gremlins game that failed to impress. Sony followed up with more 1st party titles, including another chapter in the Killzone series, Killzone: Shadow Fall; team-based driving game Driveclub  from Evolution Studios; and Second Son, a new title from Sucker Punch, makers of the inFAMOUS series. Ubisoft showed off a compelling new live demo of Watch Dogs, a game first seen at last year's E3. Quantic Dream's (Heavy Rain) David Cage took the stage to tout the PS4's graphical capabilities, showing off an example of the technical prowess in the form of an old man's head (see above) and face displaying different emotions. Braid creator Jonathan Blow showed off a demo of his new game The Witness, which will be a PS4 exclusive. Blizzard announced Diablo III will be coming to both the PS3 and PS4. Halo creators Bungie also promised their new game Destiny will be great on the new PlayStation.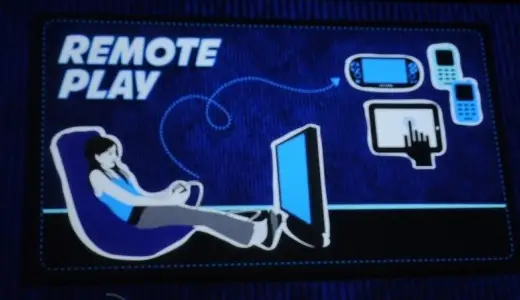 Sharing & Instant Streaming: The rumors of streamable games also proved true. Through their partnership with Japanese cloud gaming service Gaikai, the PS4 will let you play virtually any PlayStation game (from PS1, PS2, or PS3) on the PS4, PS Vita, or another mobile device. The "Share" button on the controller will let you broadcast your gaming in real-time to your friends. They can then watch, comment, or even remotely take control over your of the game. 
Price: Not mentioned.
Release Date: Holiday 2013, but no specific date mentioned.