Netflix can add another production company's content to their growing lineup of stock and original programming.  Flavor Unit Films, the production company started by Queen Latifah and producer, Shakim Compere, has signed an exclusive multi-year deal that gives the streaming media company first look rights to future projects.  This will allow Netflix to stream the content immediately after any theatrical release, and opens the door to possible original content from Flavor Unit.
Flavor Unit has produced titles such as Bringing Down The House, Beauty Shop and a remake of the movie Steel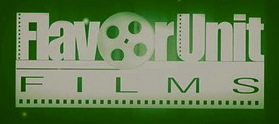 Magnolias for HBO/Lifetime Movie Network.  Queen Latifah told The Hollywood Reporter that "Shakim and I are thrilled to do business with Netflix, [they are] such a strong brand and the perfect place to showcase our projects."  In the pipeline for Flavor Unit are the upcoming Terrence Howard detective thriller House of Bodies and the crime film Percentage, starring Ving Rhames and Macy Gray.