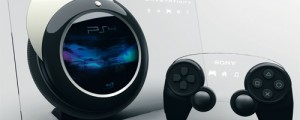 Could this be a link for PlayStation fans to get notified of PlayStation 4 news direct from Sony?  It appears that may be the case, as Sony has scheduled a PlayStation meeting for February 20th in New York City. It's the first PlayStation meeting from Sony since early 2011 when the PS Vita was announced.
It's possible that both the new, cutting edge console and a slew of proprietary games will be discussed, but sites devoted to PS4 news have been talking up concept art, possible memory configurations, and enhanced gaming technology for some time.  No doubt Vita integration will be a big part of any announcement as is the possibility of 4K gaming/Blu-ray just in time for OLED/4K HDTVs to come into stores.
More news on the PS4 as things actually start to develop.  For now, keep speculating on what ifs and wish list items for the PS4 in our comments section below.