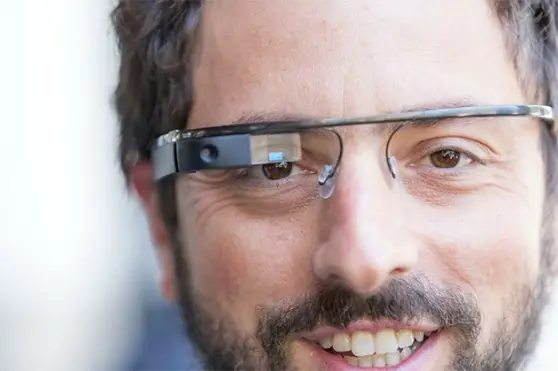 Google's much talked about Project Glass may be a step closer to reality this week.  Google has for some time been leaking news about the augmented reality/HMD project that will add an Android-based OS supplement to the boring old reality that's right in front of your face.  In the past year, Google has stepped up its PR push on the concept with prototype testing that culminated in a demonstration at Google I/O 2012 where Google's Sergey Brin played host to a number of outdoor athletes that helped showcase some of the device's basic functionality (including photo/video capture).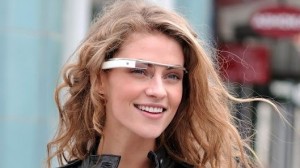 With developers now getting a shot at testing Project Glass's head-mounted displays (that look entirely like a fine set of hipster spectacles), Google may now be heading into the concept design phase by attempting to secure a patent on virtual interface (featuring a touchpad-like design) that would be projected onto the inside forearm or palm of the hand.
Engadget has found that Google appears to be moving forward with the patent application process (and might have to fend off a similar design from Microsoft's Research division).  The patent describes how Google's concept would feature laser projection of an interface onto a limb, turning an arm or hand into a convenient numerical touchpad that would be tracked by Google's HMD.  The HMD eyewear would contain a secondary infrared beam that would pick up on areas where the laser beam's projection is broken, sending that break in the pattern back to the high-tech eyewear as an input signal.
This would alleviate one of the issues that might prevent folks from using a device mounted on the head– anyone familiar with Bluetooth earpieces can attest to this —that of having to fiddle with inconvenient push-buttons or sensors by touch only.  It would be much easier to look at one's hand or wrist, tap out commands and have them carried out by the device, and the brainiacs at Google seem very much aware of this.
Yes, folks, we're one step closer to Hollywood's version of the future… wearable computing may someday become the norm, and both Microsoft and Apple are making a push into this whole new variation on mobile computing. Once developers have had a chance to play with the device, and begin to develop apps and other uses for Glass, it will then move from the project phase and into the consumer's hands by possibly late 2013 or early 2014.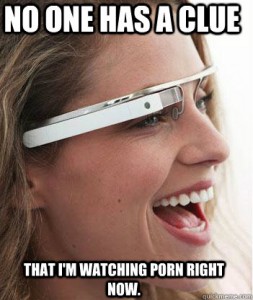 About the Author:
Christian Hokenson enjoys knife throwing, growing exotic mosses, and that warm spot where the sun shines through the box. You can also find Christian on Google+.